Three methods for calculating rakeback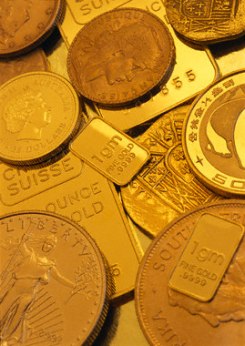 Three methods?
Yes, three. As each online poker room has its own method for calculating rakeback, there are a total of three methods.
If you want to optimize your results, you should choose the method most adapted to your playing style.
Dealt Rakeback Method
---
The dealt rakeback method means that every player involved (dealt) in a raked hand will share the same amount of rakeback.
So even though a player may fold early and put no chips into a pot that turns out to be large, he will get the same amount of rakeback as a player who went all-in for a big stack.
This method is clearly advantageous for tight player who only rarely commit a lot of chips. Full Tilt and Cake Poker use the dealt rakeback method. Full Tilt is also one of several rooms offering players to combine rakeback with getting a good bonus - e.g. in their case, you could combine rakeback with a Full Tilt bonus code.
Average Contributed Rakeback Method
---
In the average contributed rakeback method, all the players who put chips into the pot will share the rakeback. And they will all share the same amount of rakeback, even though one player may have put a few chips while another one went allin for his entire stack.
Like the dealt method, the contributed rakeback method is not totally fair, but at least it is fairer, as players who fold without investing in the pot get no share of the rakeback. But all other players who contributed to the pot get the same share of the rake.
This method is particularly beneficial to players who are loose preflop but tight postflop. As they get a large part of the rakeback while playing carefully in large pots. Ultimate Bet utilizes the average contributed rakeback method.
Weighted Contributed Rakeback Method
---
This is the fairest method. Each player gets an amount of rakeback proportional to how much he contributed to the pot. A player who folds pre flop gets nothing, while a player who goes allin gets the maximum possible share.
This type of rakeback method is not very favorable to tight players who get a rather low rakeback, as it corresponds exactly to how much they contribute to each pot. But it is the best deal for loose aggressive players who often get involved in large pot, as they will get back their fair share. Absolute Poker offers the weighted contributed rakeback method.

Do now waste one more non-rakeback hand. Join our rakeback program now. Getting rakeback is the simplest way to increase your win rate and your bankroll with absolutely no risk.
You may think that this offer is too good to be true. What is the catch? .
The reason why rakeback offers are not advertised directly by the poker rooms is that they reduce the profit of online poker rooms, and the rooms prefer to reserve such offers to advanced players only.
This is why we have been given the mandate to make this offer to a select group of active players, in which case it make sense to the poker sites if they can attract new players with this special offer.