Pokerstars Rakeback
If you are looking for information about rakeback at pokerstars, you may have searched the Internet already, but could not find the answer. Not surprisingly, as pokerstars does not allow third parties to offer rakeback.
The only available form of pokerstars rakeback is through their internal VIP program. As pokerstars' rakeback is internal, it is not called rakeback: it is called the . As far as the player is concerned it is just a different name as the result is the same: you can get a lot of cash back.
The best deal to participate in pokerstars internal rakeback program (called VIP Club) is to use the pokerstars marketing code when you sign up as a first time player at pokerstars. Using this code in the registration window entitles you not just to the maximum 100% bonus on your first three deposits up to $600, but also gives you full access to the VIP program.
When one of the greatest online poker players Bertrand "ElkY" Grospellier needed to boost his bankroll in 2006, he joined the PokerStars VIP Club, and was the first ever to reach the SuperNova and SuperNova Elite status, earning over , in other words the pokerstars rakeback (but please do not call it rakeback).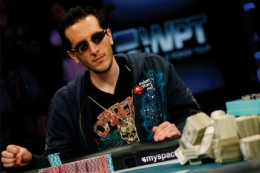 Now let's talk about the details of how this Pokerstars VIP Club is exactly like a rakeback system. To be honest it is not the easiest point system to understand, but the bottom line is that there are real cash rewards for savvy players.
If you want to learn more about the poker room with the most players and how they deal with rakeback and rewards, you should continue reading this article because it is a way to make great money.
And per year from the VIP Club at pokerstars.
Pokerstars does not call it rakeback, but this internal VIP program is equivalent to rakeback. In fact for a few ultra-high online poker volume players, the implied rakeback at pokerstars is higher than anywhere else, as it can exceed 60%.
PokerStars VIP program details
---
The people at Pokerstars were innovators when they implemented their VIP system four years ago. It is an incremental rakeback system: the more real money hands you play, the higher the rakeback percent you get.
The way it works is not totally transparent and you need to dig into the details to find out exactly what is going on. Pokerstars VIP system is based on Frequent Player Points (FPP) and VIP Points (VPP).
The first thing to understand is how FPP work. You earn FPP by playing in "qualifying" real money hands. FPP can be gained by playing in cash games, sit'n gos or multi-table tournaments that require paying a fee.
For all cash games with big blind equal to or below $2, one FPP is awarded anytime you play in a hand where the rake has reached $0.40. As the rake is taken in increment of 5%, this corresponds to a pot of $8. You need to see the flop otherwise no rakeback is given at pokerstars.
This $0.40 rule also applies to all heads-up table. For all other games with higher blinds, i.e. starting at $4 big blind, the rake must reach $1 for one FPP to be distributed. A second FPP can be distributed when the rake reaches $2 for 6-max games or $3 for other tables. Finally a third FPP might be disbursed if the rake attains $5.
With respect to tournaments, five pokerstars FPP credits are awarded for each $1 paid in tournament fees. This number might be rounded up or down in special situations.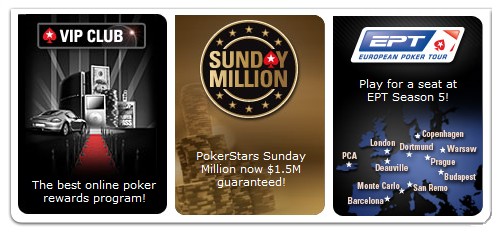 PokerStars VIP Rewards details
---
Ok, so far we only know how FPPs show up in your PokerStars account, but it does not tell us how much they are worth. Please bear with us as this system is not the easiest to understand, but it is pretty much compulsory for any reasonable player to have an account at Pokerstars, so it is better to understand their VIP program. Do not worry, it is not that complicated.
There are 6 VIP levels at PokerStars defined by how many FPPs you accumulate per month, or per year for the two highest levels. At the bottom is the Bronze level, then Silver (750 FPPs/month), Gold (3,000 FPPs/month), Platinum (7,500 FPPs/month), SuperNova (100,000 FPPs/year) and SuperNova Elite (1,000,000 FPPs/year).
For players with some poker savvy, the real money is in the VPPs which are rewarded by using a multiplier to your FPPs. For example at the lower level, the Bronze level you get the same amount of VPPs as FPPs. At the Silver level, you get 1.5 VPP for each FPP. Gold gives you twice as many VPPs as FPPs. Platinum is 2.5 VPPs per FPP. For SuperNova, the multiplier is 3.5. For , it is the maximum 5.
VPPs are what really matter as you can exchange them against gifts or even cash. If you are a SuperNova VIP player, you can exchange 250,000 VPPs against $4,000. The highest level is SuperNova Elite and there are only about one or two hundred players reaching this level every year. The total of all benefits once you reach this level .
PokerStars VIP compared to other Rakeback programs
---
Many companies like PokerStars offer poker tournaments with great prizes, but let's see how they compare. The SuperNova Elite level is for the few gifted high-volume players, and they can make a living out of it. Just because this level grants a multiplier of five, it means that they accumulate rakeback (or VPPs) five times faster than at the Bronze level.
This program is clearly geared toward the online players who can put up massive hours of play. The equivalent rakeback increases incrementally, and the highest volume players get a much higher rakeback rate than the rest. But how does it compare with standard rakeback rates such as the ones offered here at Learn2Holdem.com.
It is not straightforward to make an exact comparison and there is no exact formula for that (check pokerstars rakeback versus full tilt rakeback for more details). It will depend on your style, the level at which you play, and if you play ring games or tournaments. Generally speaking, it is estimated that the rakeback is around 15% at the lowest level, but it can surpass 50% or even 75% for the ultra-high volume players who get also special milestones cash bonuses.
The 2015 Pokerstars rakeback was reviewed by the team of Learn2Holdem.com and earned a rating of 9.6/10.
If you decide to join pokerstars, use the exclusive pokerstars marketing code PSP8181 when you sign up. This code guarantees a 100% bonus up to $600, and you can even split your deposit among three deposits, as long as it is within 90 days of joining pokerstars.
And you have 6 months to grind your bonus, so our pokerstars marketing code is almost a sure thing.