Casino Poker Games
The Best Casino Poker Games to Play at Wintingo for Fun and Profit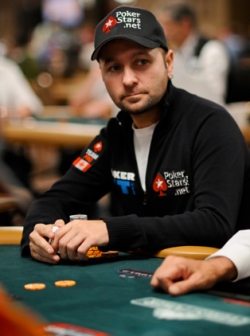 Poker is a mind sport, a game that requires focus, skill and just a bit of luck. This is why classifying it as a casino game is not appropriate at all. After the start of the online casino revolution in 1994, casino games and poker went their separate ways.
Poker has built its dedicated following, but casinos didn't want to miss out on its popularity. Thus a series of casino games based on (or inspired by) poker were released.
Below you'll find a selection of the most entertaining (and perhaps the most profitable) ones you can play online at the Wintingo Casino.
1. Video poker
Video poker is among the few casino games that has the potential to be profitable in the long run, with an RTP between 99.5% and 100.5%.
If you play them professionally, that is. Applying the right strategy can help video poker players stay on the positive side in the long run - and the game is a lot of fun to play, too.
Video poker has a lot of variants available at Wintingo. I, for one, prefer NetEnt's Jacks or Better Multihand, but we're not here to discuss tastes, right?
2. Caribbean Stud
Caribbean Stud is basically the version of Five-Card Stud you can play against the house instead of opponents at the same table. It was a game created to lure poker players to the gaming tables in Las Vegas casinos. The game involves an Ante bet that the player needs to place in order to play, and an optional side bet that, if the hand dealt is a Royal Flush, pays out the game's progressive jackpot.
Five cards are dealt for the player, and five others for the dealer, with one of the five revealed. The player can decide to play (doubling the Ante bet) or fold (losing the Ante bet). Then the dealer's hand is revealed, it's checked whether it qualifies (if it has at least an Ace or a King - if not, the player's Ante bet pays 1 to 1, and the Play bet is push), and the two hands are compared. If the player's hand wins, the Ante bet pays even money, and the Play bet pays according to a paytable, based on the value of the hand.
The Wintingo Casino offers its players Caribbean Stud in three different bet limits - low, medium and high.
3. TXS Hold'em
Wintingo's TXS Hold'em is basically a single-player Texas Hold'em, complete with the three betting rounds, with its name altered just enough to avoid any copyright infringements. But it's played against the house, not opponents like in the case of the original, which makes it a fast-paced game, where chance has a bigger role than usual. It's surprisingly fun to play, so why don't you give it a try?