PokerStars Review: Top of the class
PokerStars just released the generous marketing code PSP8181 that grants you a 100% bonus up to $600, that applies to your first deposits. Pokerstars is the only room that let you apply the bonus to not just the first deposit, but the first three deposits (within 90 days).

I did not start playing online poker at PokerStars, but since I have started playing there, this is my favorite room.
Pokerstars is the biggest poker room in the world and they recently dealt their 70 billionth hand. But size does not explain everything. It is simply the best online room if you look at it from many different angles.
Highly regarded as the best poker software, PokerStars has the largest variety of games and award winning 24/7 support. PokerStars is also home to the world's largest online poker tournaments and qualifies more players for World Series of Poker than any other Internet poker site.
PokerStars Software
---
click to enlarge

| | |
| --- | --- |
| | |
PokerStars' software is flawless and I never experienced any glitch.
The speed of all software actions while playing is optimal; such as sitting at a new table, moving between tables within a tournament, reloading chips, the way hands are dealt among players, etc. No time is wasted, thus making the player enjoyment maximal.
Each player can download a picture as his own avatar, which gives a personal touch to the games. Check the above picture on the right side. Not every room offers this feature.
Other features included in PokerStars' platform are filters to scan games from the lobby (e.g. no fast games), note taking incorporated in the chat box and a nice hand-history replayer.
There is a time bank, with your time quota increasing as you stay longer at a given table. This is to get rid of players who purposely try to impose a very slow tempo. Such players will use all their time bank rapidly and will have to act fast otherwise their hands will be folded.
The tables at pokerstars are resizable and you can multi-table up to 24 tables. The lobby is sleek and fast and you can easily navigate between game styles or tournament types. If you played NL100 for example, it is simple to select & join the loosest tables thanks to the sorting feature of the lobby.
Pokerstars just released a new form of poker called zoom poker. This is a fast paced poker format where you can play up to 200 hands per hour.
PokerStars Support
---
To be honest, I rarely need to contact support so I did not make an intensive analysis.
First, support is only by email and not by chat. But usually only the smaller rooms have real-time support. Maybe because their platform is less robust. In any case, you need to use email to contact support, but they always answer in less than 24 hours.
I never had any issue with support. They always answered my requests in a timely manner, politely and efficiently. Pokerstars has the means to implement state of the art support and all possible types of problems have been pre-analyzed with an optimal solution.
One time, I had purchased the wrong bonus with my Frequent Player Points. I contacted support and they let me cancel this transaction immediately. Support is one of the best of all the Web companies I have dealt with in the past.
PokerStars Traffic
---
If there is one thing that no one can argue against, it is that traffic is enormous and the biggest at PokerStars. Being the biggest poker room confers a lot of advantages beyond traffic itself, such as the ability to invest in infrastructure as was discussed above.
PokerStars has more traffic than any other online poker room by far. Very often more than 200,000 players are connected at pokerstars simultaneously.
At the time of writing which is not peak time as it is Monday 14PM New York time, there are 190,731 players playing at 28,257 tables. And there are currently dozens of multi-table tournaments running.
I tried counting the number of cash game tables in the so-called low limits of No-Limit Texas Hold'em poker. This only includes the stakes NL50 and NL100. I looked at 6-max and 9-max tables. I could not count because there were hundreds of tables (maybe three hundred?), more than enough even for the most active 24-table multi-tabler.
Not surprisingly, the choice of available games is unequaled as well. Beyond Fixed Limit and No-Limit Texas Hold'em, you can find action in ring games for Omaha & Omaha Hi/Lo, 7 Card Stud & 7 Card Stud Hi/lo, Razz, HORSE and Badugi. I mean these games are not just listed like in many other poker rooms, games really take place in all these poker variations.
If you like to play in Sit'N Go tourneys, the action is unbelievable as well at . For example, at the time of writing there were more than one hundred sit and gos running in the NLTH $10 to $20 buy-in range.
All this traffic at PokerStars makes the playing experience so much more enjoyable than at other rooms where you need to wait for cash games or sit'n go tables to be filled before a game can start. At pokerstars, the waiting time is minimal and there are always many games occurring at the same time in all categories.
PokerStars Tournaments
---
Not surprisingly, there are so many tournaments at PokerStars that it is hard to follow.
On a daily basis, they have regular no-limit holdem tourneys from $1 to over $100 buy-ins. Many of them have a guarantee from $2k to $80k. There are 3 or 4 multi-table tournaments starting every ten or fifteen minutes just in no-limit hold'em.
For example at 1PM, there is the $109 No-Limit Hold'em $50k guaranteed. The $22 NLH with a $3k guarantee. And the $5.5 NLH with a $20k guarantee. They also have a HORSE tourney at 12:45 and a Badugi tourney at 13:15.
Other games such as Omaha or HORSE have regular tourneys as well.
The big tournaments occur during the weekend, and there are the biggest in the industry.
On Saturday, there is the "Nightly Hundred Grands" for $150 buy-in and $100k Guaranteed. On Sunday, they have the "Sunday Warm-Up" for $200 buy-in and $750k Guaranteed, the Sunday Million for $200 + 15 buy-in and 1.5 million Guaranteed and the "Sunday 500" for $500 buy-in and $500k Guaranteed.
Competition
---
All types of players rub elbows at PokerStars.
Generally pokerstars is considered a more difficult room to play compared to others. Because of its huge traffic, the best poker players play at pokerstars, but usually they are found at the higher stakes.
PokerStars offers micro-stake games as low as NL2, or 2 cents big blinds. You will not meet a lot of good players there obviously. As the stakes rise, the competition gets tougher, but up to NL100 there are many weak players.
Above NL100 it starts to get really tough as the fish lose their money too fast. So many of the players are regulars waiting for the occasional newbie. But there are still profitable players up to NL5000, just less and less as the air gets rarefied.
One attraction is their stable of poker pros, including star names such as Daniel Negreanu, Joe Hachem, Barry Greenstein, Gavin Griffin, Hevad RainKhan, Vanessa Rousso, Bertrand Grospellier and many more. You may get a chance to play heads-up matches against them or even to meet them through some of the promotions leading to a fully paid trip to Las Vegas.
On the other hand, there are many new players who sign-up every day. Because novice players usually start playing MTT or sit'n gos, you will find weak fields in the lower buy-ins, as well as in the micro and low stakes cash games.
The competition gets tougher at higher limits, as there are many tough regulars who enjoy the abundance and variety of games. If you want to improve your game by playing with tough competition, play at PokerStars as you will find tables where you can learn from good players.
PokerStars VIP system
---
Ok, if I tell you that PokerStars has the best VIP program in the business, you are going to think I always say that pokerstars is the best, lol.

The truth of the matter is that I did not try all other online poker VIP programs, but from what I know it is the best program or one of the best programs. If you are a very active player at high stakes, then there is no doubt that this is the best program as it pays such players with over $100k in various rewards.
The way the VIP program works is that the more games you play and the larger the games you play in, the bigger your rewards. First you collect so-called Frequent Players Points (FPP) that you can then convert into bonus rewards.
What is unique about pokerstars VIP program is that it favors the biggest players. There are 6 VIP levels: Bronze, Silver, Gold, Platinum, SuperNova and SuperNova Elite. The higher your level, the more rewards you get for an equivalent amount of play.
Everyone has to start at the lowest level of course, and you can exchange your FPP against reasonable cash bonuses or nice gifts at the Silver or Gold level. At the SuperNova level things get interesting as you can get as high as a $4k cash bonus.
But things get out of control by the Supernova Elite level. Just reaching this level is worth $125k in rewards. The top prize costs 3 million FPP and you can see its picture just below. And if you wonder, the answer is yes: some players have gotten the 3 million points Porsche reward. Good Luck to you.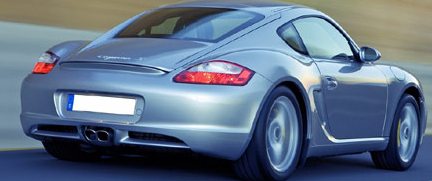 Money Transfer methods
---
Deposit methods

Visa
Mastercard
Diners Club International
Instant echecks
Click2pay
Western Union
Money order - Cashier's check

Cash Out methods

eChecks
Click2pay
NETeller
VISA
Moneybookers
ClickandBuy
WebMoney
Check in various currencies
Direct Bank Transfer
Summary
---
There is no question that all top and most serious online poker players have an account at PokerStars.
Make sure to use pokerstars marketing code PSP8181 when you open your account, so you can get a 100% bonus up to $600 within your first three deposits.
One reason to have an account at pokerstars is the weekend action with the big tournaments and pokerstars is up there with a few other rooms in offering the best opportunities. So the good tournament players play multiple tournaments at the same time, and no one would be crazy enough to miss the ones offered at pokerstars.
Anyway for more common mortals, it is such an enjoyable experience to play at stars. Even though there are many good players, it is possible to be profitable as many regulars are.
With respect to first deposit bonus, PokerStars offers the best bonus in the industry.
Because you can start with a small deposit of say $50 which is a minimal risk. Then if you see that it is easy to grind your bonus and transform it into real cash, make a bigger or even two more deposits within the first 90 days after signing up. And you will get the 100% bonus on all three deposits.
No other online poker room offers this flexibility.
Whatever your level, you should open an account at PokerStars, just to try it. If you want to improve your poker skills by battling against strong players, there is no better place than pokerstars.
See for yourself how tough games look like by observing the high stakes nosebleed ring games. If you are not yet experienced, play at the lowest limits first. Find out for yourself why there are so many poker players at pokerstars.
After clicking the button below, you can download pokerstars software and register.
Make sure to input the pokerstars marketing code PSP8181 when you sign up. This guarantees that you will get a 100% bonus, up to $600 match up for your first three deposits.