Best Online Texas Hold'Em Strategies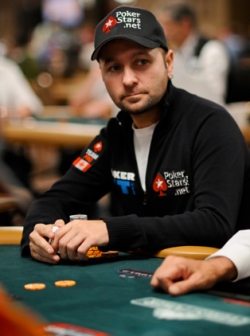 Whether you're heading into a big stakes tournament, or you're simply looking to hit the online poker tables for a bit of fun, winning is always a poker player's first priority.
Developing a Texas Hold'em poker strategy to customise your play is one of the best ways to help give yourself an advantage.
But not only is it important to know the game, it is also crucial to understand the interaction between players, the odds of the game, and the advantages of table position when playing a game of poker.
Whereas with blackjack, you are playing against the dealer, in poker, you play against the rest of the table in order to win the pot.
Here, we're showing you how to play successfully, with some of the best online Texas Hold'Em strategies.
Position Strategy
A hugely important factor that people tend to forget when it comes to Texas Hold'em is your position on the table. The dealer is always the strongest player at the table, because he has the ability to bet last, and therefore gains a lot of information before making an educated decision about how to continue.
However, the person to the right of the dealer, known as the cut-off, could perhaps have more power than the dealer and is said to be the strongest person on the table - as they can raise to knock the dealer out of the game.
Players siting in early positions on the table, and who have to make their decisions first, are considered to be the weakest as they have the least amount of information.
Tells
Tells are involuntary actions that can be hard to avoid, and even the best poker players are those most sensitive to their opponent's tells.
A tell can be a repetitive gesture, like touching the face, peeking at the chip stack, twitching eyebrows, and many others. Professional players often use these tells to read their opponents. Behavioural changes are a huge giveaway, and better players are less obvious and their acting is kept to an absolute minimum.
It takes a huge amount of skill, instinct, knowledge, and familiarity to be able to read tells, but many people will find that players will use opposites as a form of bluffing - as in, acting like they have a good hand when they have a bad hand.
Adaptability
Ensuring that you are adaptable at all times throughout the game of poker is exceptionally important, and this is also a skill that you will need to bring with you for all aspects of your life.
In a game of poker, no matter the strategy that you are using, you may end up with a bad hand in one deal, and a flush in the next, but knowing how to deal with this, and customise your play can help to ensure that you are a winner.
Adapting to big changes is something that many people are beginning to learn with Trump taking over the White House this year, and with his casino empire in mind, it is something that you can continue to implement throughout your poker game when you're playing Texas Hold'Em.