Facts About The WSOP
Read this if you want to know more about the WSOP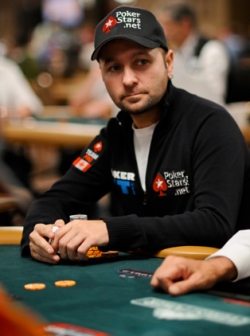 Poker isn't like other casino games, you can't just collect your free casino bonus, start playing and expect to make a million over night
No, when you're playing poker you need to have a certain element of skill already in place in order to win.
Keeping an eye on your opponents, reading their body language and managing your bankroll, if you just go and play cards you'll soon see your chances slipping away from you. Especially if you're looking to play at the World Series of Poker, with prize money in the millions up for grabs, you'll have to bring your A-Game if you're hoping to walk away a winner!
Just ask Tony Cousineau, a WSOP legend who's cashed 74 times at the WSOP to the tune of $800,000 but he's never actually won a bracelet. Incredibly, the man ranked 9th for all-time WSOP cashes has never technically won an event - which you would think has heavily motivated him to make a mark this year, with 78 events up for grabs that he might finally win one. But what's so special about a WSOP bracelet?
Well, the bracelet itself isn't worth all that much when compared to the thousands or millions of dollars that are usually up for grabs when playing poker.
It's made of gold and inlaid with diamonds, worth a substantial sum to most people who don't regularly toss chips worth hundreds of dollars in as a bluff.
No, the bracelets true value is in what it represents, that you've proved yourself as a poker player worthy of recognition. But not everyone sees them the same way. Doyle Brunson for instance, one of the most impressive winners in the WSOP history with ten bracelets to his name, didn't even bother to collect two of them. Johnny Chan, for comparison, has kept all ten of his safely locked away and believes them to be worth millions. The value of the bracelet as a symbol for poker skill is widely acknowledged, though as Tony Cousineau proves, you can still be plenty skilled without one.
For more intriguing facts about the World Series, have a look at this infographic and see if you can't learn something new about the biggest tournament in poker!