The Most Entertaining Poker Games you can Play at a Casino
Some win, some lose, but what about entertainment?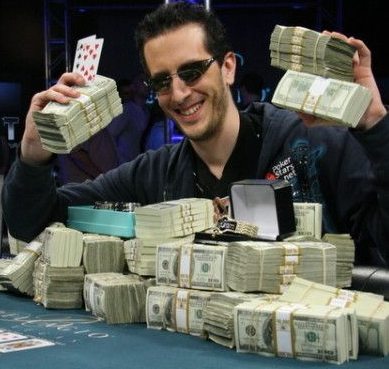 Although many outsiders tend to think otherwise, poker is definitely not a casino game. Since 2010, poker is officially a mind sport, and it has almost made it as a side event to the 2016 Olympics.
The reason for it being widely considered to be a game of change is probably the fact that most poker operators are active in other forms of gambling, too - the PokerStars brand, for example, is linked to everything from sports betting to daily fantasy sports - which makes poker a controversial subject for the regulators and the public alike.
Besides, casinos tend to offer their players single-player, poker-based games, which makes the confusion even more... confusing. This doesn't stop these games from being a ton of fun to play, though, both online and in real life. Today, we're going to take a look at some of these poker-inspired casino games to see what makes them so much fun to play.
Video poker
For the thousands who play video poker online at Vegas Palms casino, this game is the closest thing to poker. No wonder - its rules are based on Five Card Draw, with the only major difference between the two being the use of a pay table instead of a pot.
Video poker is among the most-played games at the Vegas Palms - a fast-paced and quite generous alternative to the repetitive slot machines.
Triple Pocket Hold'em Poker
One of the most interesting Hold'em-inspired casino games ever to be found at the Vegas Palms Casino. Players need to place an Ante bet, after which they are dealt two cards. They can either hold the hand or ask for a new one - twice. Each hand discarded by the player will be taken by the dealer.
Next, the community cards are dealt, and the hands are evaluated according to standard poker rules. The player's hand needs to beat both dealer hands to win.
The game comes with a set of quite generous bonus payouts, between 2 to 1 for a flush and 50 to 1 for a Royal Flush.
Pai Gow Poker
Pai Gow is a Chinese casino game played with marble blocks. It has been "Americanized" by Sam Torosian in 1985, who gave birth to Pai Gow Poker, one of the most interesting poker-like casino games.
The rules of the game are quite simple: players are dealt seven cards which they have to use to create two hands (a five-card one and a two-card one, with the latter having to have a lower value). The hands are then compared, and the winner decided.
Pai Gow Poker is popular at the Vegas Palms and beyond thanks to its fast pace, generous payouts, and bonus payments for certain hands.