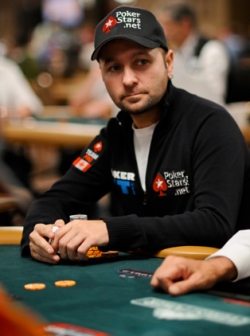 Online poker in the United States has been a roller coaster since its inception nearly twenty years ago. Initially US online poker was not legal but tolerated until April 15, 2011 when the US Department of Justice simply decided to ban gambling online.
In this decision, the three giants of the online game of the day, namely PokerStars, Full Tilt Poker and Absolute Poker were all found guilty of charges of bank fraud, money laundering and illegal betting, and ordered to close their Web sites.
According to the FBI, they allegedly knowingly lied to the banking authorities about the nature of their commercial activities, and therefore the rooms wanted to avoid the lawsuits they were facing.
From that moment, the big rooms, PokerStars at their head, set sail for Europe, abandoning the old continent, until a few years ago.
From then on most online poker rooms shut down in the United States, except a few rogue operators, and the landscape was quite bare for a few years. Meanwhile lobbyists were working on getting online poker legalized. This is still a slow process occurring at the State level and New Jersey is one of the first States to have legalized online poker.
New Jersey legalizes online poker
It took a few years for legislators to finally agree on the online gambling bill signed by Governor Chris Christie in February 2013. This law known under the code A2578 governs what is allowed in online poker as far as New Jersey law is concerned. It paved the way for the reopening of online poker rooms in the State of New Jersey and led to more States in the country legalizing online poker later on.
Later the date of March 21, 2016 remains a historic date for all American poker players, as this is the day of the arrival of PokerStars on the US online poker market. The room first opened in the state of New Jersey, before perhaps attempting to open up all over the country.
After going through a trial period of 5 days, the pokerstars site opened to a few hundred privileged players, including poker pros and journalists in order to raise the hype about this project. Their license was then extended for a period of 6 months. The Red Spade Room became the third largest online poker operator in New Jersey, with the World Series of Poker / Poker 888 and PartyPoker / Borgata official websites.
But US online poker has not yet reached its previous peak. Regarding a possible boom in online poker in New Jersey, the first two poker rooms have somehow struggled to take off. While WSOP / 888 has less than 200 regular cash game players, PartyPoker / Borgata has only 130, according to PokerScout.
This hobby in addition to being highly regulated, is still underdeveloped and does not attract the crowds of past years. Although PokerStars is well known for its image and involvement in live tournaments, will it be enough to revitalize the sector, give them a credible image and thus allow online poker to reenter the minds of Americans young and old?
New Jersey online poker rules
Anyone can technically open an account on any of these New Jersey online poker rooms, even if that person is out of the country. But strict rules apply as soon as you start playing for real money.
Playing for real money requires rigorous verification. First, you will need to live in the state of New Jersey and be at least 21 years old. To make sure of that, the sites will collect your social security number and compare it to the information you provided in your application. So it is nearly impossible to lie about it, as a US social security number can hardly be faked.
If your age is verified, their systems will then perform a geophysical location check to make sure your computer is well located in New Jersey. In the event that any of this information is not verified, your access to the account will not be allowed, and you will only be able to continue to play with fake money.
If your information is verified, you will be able to open your own account and play real money online poker. It's a very simple process that only requires a few clicks. Now the real fun can start when you make a deposit to your new account.
The future looks bright for US online poker as more and more states are getting ready to legalize online poker like New Jersey did.