Why is Online Gambling so popular in Scandinavia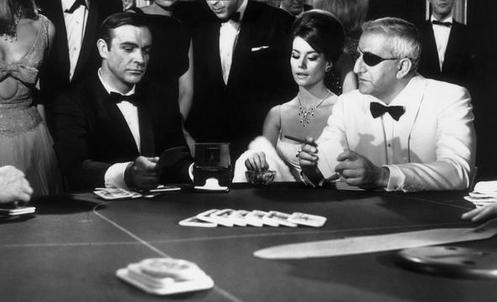 Not many countries have grasped the prospect of online casinos than the countries that make up Scandinavia.
There are various reasons why this could be down to, but the love of casino games in these countries isn't something new. This means that it shouldn't come as a surprise that online casinos have flourished.
Present Day
There are only six physical casinos in Sweden, and all have been open since the 90s when gambling became legal in the country. However, while the love has persisted the bitterly cold winters make it hard to get out to these casinos, especially for those that live in the wilderness.
Online casinos have offered a way for these people to play and have enabled more gamblers online than those that attend casinos frequently.
The lure of casino games has meant that Swedes venture out to find the games elsewhere, and the online versions of these games have been vital for Swedish players. They have made the online gambling world their own with various companies now based in Sweden.
The love of casino games expands to Norway, with players such as Ola Amundsgaard and Johnny Lodden making the game more mainstream. The success of some of their compatriots has ensured that millions of Norwegians venture online to play.
Another reason for the expansion in Swedish players could be down to the use of Zlatan Ibrahimovic on advertising campaigns. The football star is royalty in Sweden, and anything that he puts his name to is bound to be successful.
The quality of living across the whole of Scandinavia is much better than most of the remainder of the globe. With Norway ranking fourth in the quality of life study carried out by US News and World Report. Along with this, the average salary is healthier in these countries, with the average income in Norway being more than £4,000. It shouldn't come as much surprise that this means that players from these countries place more money online than others.
The H2 Gambling Capital found that players from Norway spend an average of $390 per month, while Finnish players gamble an average of $495 per month. The quality of life and increased monthly wages mean that more players turn to online casinos for their high-stakes needs.
Future
The phenomenon of online gambling in Scandinavia, but especially Sweden is now entering an exciting period due to the changing of legislation at the beginning of 2019 which enables public companies to become legal for online casinos should they be regulated by the Swedish government. Before this it was only state-owned options available, so the change has been welcomed by players across the county.
Companies such as Betsson and Nordic Bet are just two of the titles that have become synonymous with online casinos in Sweden. But before you choose to register with either, it should be encouraged to read about their services with Potsofgold.com.
The advancements in technology within virtual reality could soon become the next craze for gamblers, and Sweden's love of this form of gaming is unparalleled. It is truly an exciting time to be a casino player within Scandinavia.