What's an online pokie in Australia?
This is what some slots players use to pick a machine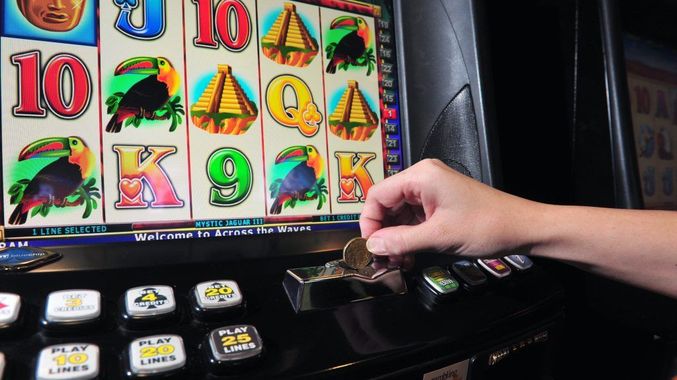 When we refer to Poker and Pokie Machines in Australia, we are not talking about one armed bandit machines of the past, but highly advanced video computers providing the fun and excitement of real money gambling.
Technology is increasing in leaps and bounds and the casino industry is taking advantage of this growth and making casino play more exciting with features that could have never been dreamt of in the past.
What are these Pokie and Poker Machines like to play in Australia?
With the most gamblers per capita, Australia is unique in the fact that there is a huge demand for these types of games. According to a 2017 study by the Australia Institute;
"Australia has about 0.3% of the world's population, but 2.5% of its gaming machines. If Japan's pachinko parlours are excluded, Australia has 6% of the world's machines."
This is a case where the supply is meeting the demands and the machines, which are being played, are becoming more popular as time goes on. It would be a fool's errand to try and figure out why so many Australians enjoy gambling, but we can certainly draw an educated conclusion as to why these gaming machines are so popular.
Poker and Pokie machines cover the landscape of Australia in both land-based casinos as well as stand-alone non-casino establishments.
These stand-alone establishments provide a constant form of entertainment for those who are not inclined to travel all the way to a land- based casino. They also provide a great source of revenue for these small businesses as they usually get a piece of the action (losses).
The word "machine" is a bit of a misnomer as they no longer act as a mechanical device but more of a big screen computer. These machines are highly sophisticated and provide a playing experience unlike anything from the past.
The features, bonuses, and Jackpots can provide winnings to change one's life because of how some machines, especially pokies, have their Progressive Jackpots interlinked. This "interlinking" is where multiple machines throughout the casino(s) combine the progressive jackpot total which can achieve lucrative amounts.
These Australian Pokie and Poker machines can be changed and updated through tweaks and additions to their software. With no moving parts and the addition of video screens, there is no need to change out the machines every time you would like to add or remove a specific feature. The technology also enables the casinos or stand-alone businesses to be continually updated on the health of the machine and where it is in terms of wins and losses.
Australian gamblers are fortunate to have these machines and games at their disposal and although online casinos are taking a bite out of the land-based games, these machines will provide a source of revenue and fun well into the future.
If you're so inclined to check out the online experience of poker and pokies, take a look at our online casino to get a taste of variety, big wins and free and real money play.