Pokerstars VIP Liquidity
How Changes Hit High-Stakes Players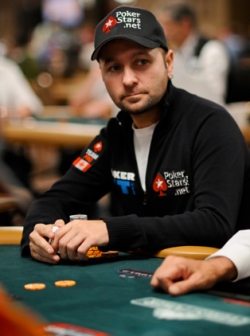 Serious players at any online casino will always look for a VIP loyalty program when they consider a new operator. Beyond the flashy welcome bonuses, this is where the real money is and substantial rewards can be earned by anyone looking to play high and to stay around for the long term.
For those playing with the highest stakes, even the slightest fraction of a change can affect the value of such a program so, when Pokerstars announced sweeping amendments to the VIP shared liquidity scheme in October 2014, it was a difficult moment for some of its members.
Significant Steps
The announcement from Pokerstars stated specifically that there would be just one change but it was certainly a significant one for those who were affected.
Effective from January 1st 2015, players who had reached the Supernova Elite platform and were earning 1 Million VPPs would no longer be rewarded with $5,200 in entries to WCOOP, TCOOP and SCOOP tournaments. In real terms, only 5% of players who had reached any form of loyalty reward would be affected by the changes but what did this mean for those who had reached the levels in question?
Serious Savings
It was estimated that this move would save the operator some $2 million in revenue but there was more to come as taxation changes in the UK and elsewhere meant that the Supernova Elite program would be withdrawn completely.
As 2015 continued, rumors to this effect grew and by November of that year everything became acutely apparent. Those who had played through to achieve their relevant targets in the following year would lose around 45% in loyalty benefits. Needless to say, many weren't happy and some accounts were abandoned in an instant of receiving the news.
Case for the Defence
Daniel Negreanu is a Pokerstars ambassador and he received some criticism for trying to defend the move on his own blog. He indicated that the changes should have been made many years before but were not carried out and that the new company owners had no option at that point but to see them through.
Negreanu's words were not widely accepted and as a result of the changes to SuperNova Elite, a number of high rollers went on strike. This involved some 2,500 players sitting out for three whole days as they stated their case and clearly, a lot of revenue could have been lost here.
However, the operator themselves denied that the sit-out had any effect, citing the success of online players such as Chris Moneymaker as to why new customers were still flocking to the site with subsequent income making up for any shortfall.
Uneasy Truce
A war of words, or at least a very one-sided one, continued on social media with established Pokerstars pro Ike Haxton letting his contract run down. The company maintained their stance however and were not drawn into the verbal conflict.
In the present day, things are calmer but many have left the casino in question and haven't returned. So far, it's something of an isolated case but one that has taught us to never take our loyalty programs for granted.