Facts About The WSOP
Read this if you want to know more about the WSOP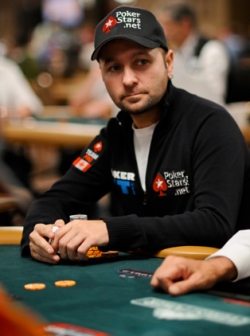 Peering into your opponent's face to look for that tiny expression you noticed 9 hands ago, that one they always do when they're bluffing.
Maybe they blink too much, maybe their left ring finger taps the back of their cards nervously, whatever it is there's definitely something, right? Some minute expression that only you observed and can exploit!
Well, no. When it comes to poker tells, they're rarely something as obvious as a direct nervous tick – though those do definitely exist - they're usually something a little more mundane. Perhaps the best indicator of this is the classic method to tell if someone has a good hand or a weak hand based on how they bet.
This isn't a hard and fast rule because once someone knows the behaviour exists they can work on their bluffing, but when someone's messing with their chips it's usually a sign they're keen to bet as soon as your turn is gone.
This could be impatience because they have a good hand and they're keen to bet and raise the pot. Or, the more likely versions, they have a weak hand and want to try and discourage you by bluffing they have a strong hand.
Both versions are possible but the latter tends to be the case as, with a strong hand, you want your opponents to keep betting to help increase the pot. There are a few more common tells to keep an eye out for, handily collected in the infographic below!