Tips for Choosing Live Poker Games Online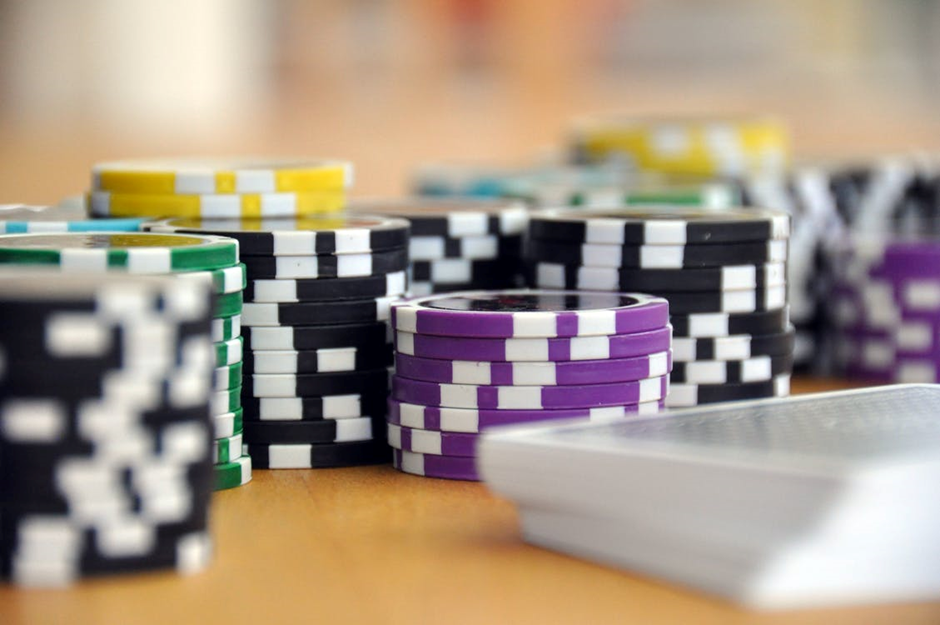 It's easy to paint poker as a declining casino vertical, particularly as this niche is far less popular than it was during the halcyon days of the noughties.
However, while the number of active online poker players fell from 626,304 in April 2020 to 418,260 in June, both figures remain considerably higher than the 266,294 who wagered regularly on this vertical in March 2019.
Clearly, there remains a strong demand for online poker games in the UK, but how do you go about choosing the best sites and games? You can find more information here, but here's our tips when comparing the modern-day marketplace!
1. Understand the Market and the Seminal Role of 'Fish'
Casinos usually offer online poker through traditional or live rooms, which are powered by developers such as Microgaming and may or may not boast an alternatively branded skin.
Not all sites, rooms or poker networks have been created equal, however, so you'll need to understand the market and compare your options in detail before making an informed choice.
This is particularly important if you're an experienced or high-stakes player, as it enables you to identify rooms that feature the highest volume of 'fish'. This word is used to describe novice and inexperienced poker players, and a high prevalence of these individuals on a single site is indicative of low competition levels.
By locating rooms and networks with a disproportionate amount of fish, you can theoretically optimise your profit potential while maximising the number of hands that you win per single betting session.
Conversely, novices can choose to avoid sites that boast relatively low levels of fish, so that they can seek to make the most of their bankroll while gaining practical experience of different poker iterations.
Clearly, the key is to conduct thorough research across independent sites, while if you're completely new to the marketplace, you should familiarize yourself with crucial poker fundamentals and the terms used widely throughout different iterations.
2. Remember That Not All Games are Created Equal
It's also important to note that not all poker games and variations have been created equal, so choosing the right titles to suit your outlook (and experience level) is absolutely imperative.
This can also be a challenging pastime, not least because there remains a diverse range of poker iterations available on virtual casinos throughout the UK.
Choosing the right game is particularly important for beginners, who must prioritise simple and accessible variants that optimise the chances of winning individual hands.
With this in mind, you should definitely consider playing a No-Limit Hold 'em iteration when you first play poker online. This game remains a cult classic and huge favourite in the virtual poker realm, thanks largely to the ease with which new players can learn the basics and develop a basic gameplay strategy.
In Hold 'em poker, each player starts with just two unique cards, while a community board that is visible to everyone in real-time completes your five-card hand. Arguably, this minimises the role of psychology in poker and allows for longer thinking time, allowing you to make more informed decisions over time.
Historically, newcomers would start out by playing Limit Hold 'em, particularly those with minimal bankrolls. However, No-Limit Hold 'em represents an increasingly viable option, especially given its popularity and accessibility online.
3. Consider the Online Rake
While choosing the right poker iteration is important, you'll also need to give consideration to the 'rake' and how this will impact directly on your bankroll.
In general terms, the rake refers to the scaled commission fee taken by an operator, with this usually fixed and based on basic costs on brick-and-mortar casinos.
However, the online rake will often vary wildly according to table betting limits, while operators are also increasingly included to offer generous rake terms as a way of incentivising both new and high-stakes (or VIP) players.
On average, you can now receive anywhere between 30% and 50% of your monthly rake back in your online account every month, depending on how much you stake during this period and the precise nature of the games that you choose to play.
For those of you who regularly stake huge amounts on no-limit poker games each month, you should definitely keep your eyes peeled for promotions that offer up to 60% rakeback each month.
This will usually be in addition to a variable deposit-match bonus, and you'll need to weigh each offer in full before making your selection.
Just remember that the rakeback is one of the most important elements of any bonus offer for high-rollers, as the amount your recoup is directly linked to how much you stake.