Tips on Setting up a Gambling Budget
Learn the basics about your budget before you get too started!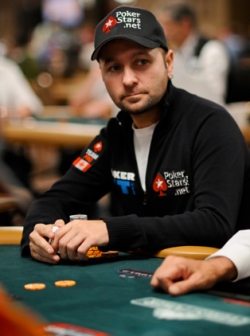 It may seem like a strange question to those that have been gambling for a long time, but newbies and younger people that are just starting to see the entertainment potential in gambling often ask themselves how much they should be spending on it.
The question is quite tricky since, like most things, it depends on quite a few factors including some that person asking can only know. Whatever the case may be, there are some tips you can follow that might help you when you're starting and could be useful throughout your gambling journey.
Create Your Gambling Budget
One way to look at gambling is just as another form of entertainment you allow yourself to indulge in. This means that you should only spend on it as much as your income allows after covering the necessities. If you don't already do this, separate your expenses into different categories and see how much you can afford to spend on different things. If you want more money to spend on gambling, you might have to sacrifice something else in the entertainment category.
A good idea to make the most out of your gambling allowance is to find ways to make the most out of it. Using online casino websites like casimba.com instead of going to a brick and mortar casino could be a good way to do this. Their frequent promotions and bonuses might give you more opportunities to play your favorite games.
Stick to Your Budget
While your budget may vary from month to month depending on your income and how you prioritize your activities, it's always best to keep in mind that when you set a certain amount you're going to use for gambling, you should never spend additional money if you burn through it. This is why you should plan ahead and not spend all your money in a matter of days.
Taking things slow and steady will give you a lot more opportunities to gamble over time. Instead of playing through everything that you have in an afternoon, place smaller bets and play for a limited amount of time per day.
Save Some of Your Winnings
If you plan to only play with the winnings you get from going through your initial budget, then I've got some bad news for you. Gambling is one of the most volatile hobbies out there, you never know what you're going to get. Most of the time, you should be expecting to lose, which is why budgeting in gambling is a thing in the first place.
Whenever you make a win, you shouldn't put all of the money from it towards your gambling budget, instead, match what your initial budget was and continue playing with that. Having some consistency when gambling is key to not overdoing it. Banking too much on luck can be a trap that even experienced gamblers fall into. Just because you've had a losing streak doesn't guarantee the next round will certainly be a win. Cut your losses and come back another day.