Understanding your motives when gambling
Some gamblers win, some lose, but what are they trying to accomplish?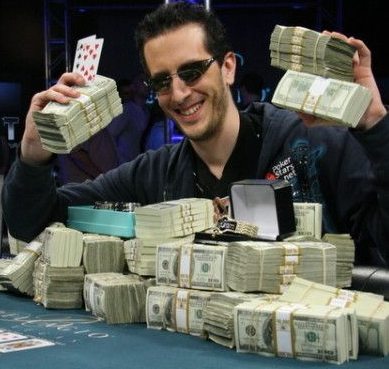 If you play in a tight-passive style like it is very commonly seen at live poker tables, here are a few hints to help you improve your game.
The first question is: Why do you play poker? The next one is: Why have you chosen the tight passive style?
You certainly are not playing primarily to maximize your profits because you either win or lose a small amount.
You definitely are not turned on by the excitement of risk or the competitive challenge because you minimize both.
Since you obviously have other motives, you should understand them and their implications.
Let's find out why you really play poker. The next few paragraphs may change the way you see your motives. Every player should know why he has chosen his style, but this self-knowledge is somewhat less important for you than for loose players.
Regardless of whether they are passive or aggressive, they lose lots of money, while you generally win or your losses are small. However, understanding your motives could increase both your winnings and your other satisfactions.
Your style clearly suggests that you are inherently conservative and cautious, preferring small, steady wins and occasional small losses to extreme swings from winning a bundle one day to taking a real bath the next.
Other motives are relaxing and passing the time; in fact, they may be more important to you than making money, even if you rate them lower. In any case, head to casinoUK to see a selection of online casinos with all types of games.
The social aspects may be important to you, even though you may not talk much or look very sociable. You may like their low key socializing and treat your card room as a club. Take another look at the self-rating of your motives.
If you do not assign a large value to a combination of making money, passing time, socializing, and relaxing, or similar motives, you are probably kidding yourself. You are definitely not playing to meet competitive challenges or to get excitement.
You deliberately avoid both. You rarely take chances, and you do not want to test your skill by challenging tougher players. In fact, your style is largely caused by your fears, not your desires.
If you are a small loser, the cost of your recreation is quite low, probably less than you would spend for most hobbies. If you pick the right games, you will win, giving you a pretty good piece of both worlds. You have a hobby that makes you a few bucks.