Video poker explained
Do you know the difference between poker and video poker?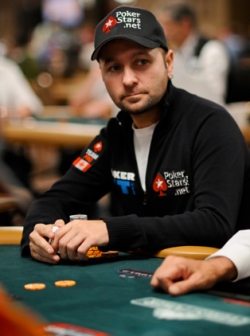 Video poker is a casino game that has seen massive improvements with the introduction of online gaming. Consequently the numbers of people playing video poker online is constantly rising.
The games are faster, online casinos offer attractive promotions, large payments & jackpots and the variety of games available is amazing.
The basic rules of poker apply, such as hand ranking. This is common to all forms of poker, but beyond that each poker variation and form of poker has its own rules. The rules of video poker games differ greatly from regular poker games for one major reason.
This major difference is that in video poker you play against the machine and not against other players. That makes video poker unique.
This provides for a different form of entertainment altogether. Video poker is therefore quite similar to slot machines, except for the fact that the game played is different. But the payout is somehow similar, as you can win a big payout or jackpot, but such events are rare.
The poker variation played at online video poker machines is normally draw poker. What this means is that you get five cards, and you can exchange some of your cards for new cards. This is called drawing as you will replace some of the cards you do not like, enabling you to hit a bigger hand; in other words you "draw" to another hand.
Draw poker is the original form of poker. The three other main poker variations are Stud Poker, Texas Hold'em Poker & Omaha Poker.
Bonuses and comps are nice when playing video poker as video poker offers unique opportunities in the casino gaming world. Because the house edge is so low in the right circumstances, players of video poker can give themselves a positive expectation by taking advantage of bonuses and jackpots.
Fortunately the major online casinos offer such bonuses among other features and it is safe to play there, as they are audited and constantly scrutinized for fair games and fast payments.
Strategy matters in video poker. Yes it is not a game of pure luck. One important thing is to choose your machine wisely. There are no formal rules of video poker with respect to the payment when hitting specific hands. Whenever you find a machine providing a better payout, it is the one you want to choose.
This is certainly the most efficient (but not the only one) element of the strategy of video poker. Another important element is to seek machines with a progressive jackpot.
Good luck at the online video poker machines. Alternatively if you prefer playing online slots, check this site for free spins: http://top10freespins.com/