When will land based casinos be open again?
As the COVID-19 pandemic escalated in the United States in March 2020, all land based casinos – including tribal and commercial gambling facilities – were shuttered as part of broader social distancing measures aimed at curbing the spread of the deadly, contagious virus.
Hundreds of casinos have reopened since then, with a significant number, particularly those in Las Vegas, opening their doors to players once again in May and June of last year, but many remain shut until this day.
When Will the Rest Open Up?
If you live in a State which has been hit particularly hard by the COVID-19 pandemic, it's likely that most, if not all, land based casinos and other gambling facilities are still closed in your area.
Ultimately, how soon it will take them to reopen is dependent on local and regional coronavirus infection rates dropping to a more manageable level. But, it's important to remember that even if the infection rates fall and the casinos are subsequently reopened, it remains entirely possible that they may be shuttered once again if there's another surge of COVID-19 cases.
So, the best long term solution for the US' land based casino industry (and the entire national economy for that matter) is the effective and widescale vaccination of the population against the disease.
Even if the vaccine isn't 100 percent effective, it will still significantly limit the virus' ability to spread throughout the population, thereby making it viable for States to reopen land based casinos and other types of non-essential physical businesses.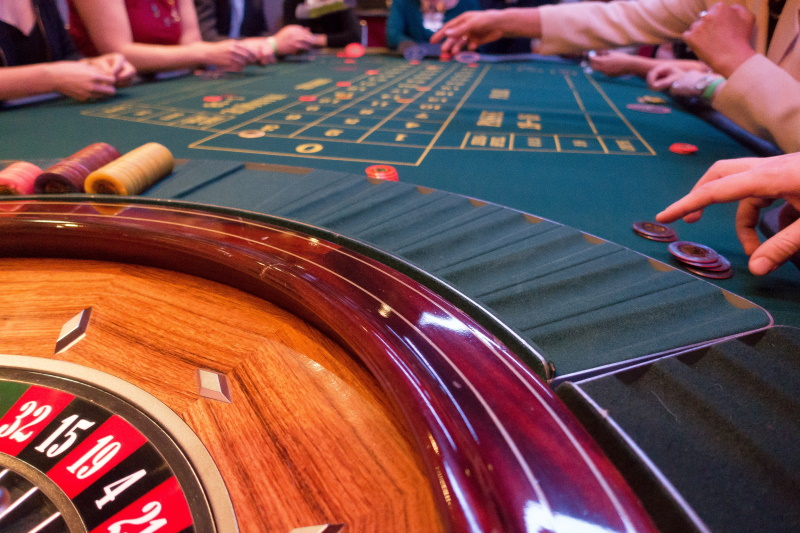 The Rise of the Online Casino
One of the industries which saw the potential of having a strong online presence was the gambling industry which has always embraced new ideas. As one of those industries that chose to take the step online early the gambling industry is now one of the largest online businesses with many, other, offshoot companies enjoying a successful and lucrative period.
Of course, now that even more people are turning online to have a bet or wager on their favourite games we are seeing even more online casino sites appearing on our pages on an almost daily basis.
Although choice is great for the consumer the sheer volume of new sites can actually put new players off, however, there are a few things that can make choosing a new online casino a simple process.
So far, in the space of roughly three weeks, the US has administered around 4.3 million doses of the coronavirus vaccines it has ordered, with key healthcare workers and vulnerable Americans being given priority at this point.
The US is currently administering the Pfizer and BioNTech COVID-19 vaccine, in addition to the separate vaccine developed by Moderna. Both vaccines require patients to receive two shots taken a fortnight apart, and with hundreds of millions of Americans to vaccinate, it's unlikely that all land based casinos will be reopened before Q3 or Q4 of 2021.
How Can I Play in the Meantime?
Whether you like to play slots or table games, online casinos are a great way to stay entertained while you wait for land based casinos to reopen their doors to players. To play with a real money online casino, you simply need to create an account and deposit funds to get started, though some online casinos offer no deposit bonuses, so you can start playing without spending a dime.
As most online casinos have a mobile app, playing casinos on your mobile is very easy and interactive. For some people, online casinos are an even better way to play than land based ones, as they often have a better selection of games, especially when it comes to slots, and you can play from the comfort of your own home.
Furthermore, another advantage of online casinos is the signup and loyalty bonuses that pretty much every single online casino offers. Most bonuses require you to first deposit funds, but some online casinos offer no deposit bonuses which you can claim as soon as you make an account. Keep in mind that bonuses typically have some sort of wagering requirement before you can withdraw your winnings, and it's a good idea to carefully read over the terms and
conditions before claiming a bonus. While online casinos do indeed have many advantages over land based casinos, some people nevertheless prefer the latter as they enjoy the atmosphere and the occasion of physical gambling.