The popularity of poker
Why poker has become the most popular casino game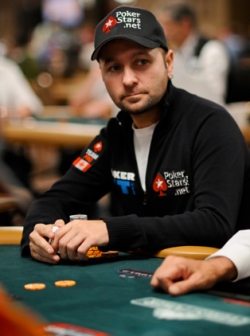 Casinos provide a wide array of casino games that can appeal to just about anyone. Like anything, certain ones are more preferred by players than others.
This is true for the game of poker. Of all the casino games, this card game has emerged as the top choice by gamers.
One reason for the popularity of poker comes from the nature of the game itself. To many, no other casino game provides as many thrills as does the game of poker.
The excitement that comes with events in a game such as when the flop is revealed or when you have a stellar hand can be gained from no other casino game.
Other casino games are also widely followed but have not attained the same status as poker.
For instance, bingo has a wide following among many but poker is still king. Some of this can be attributed to the lack of strategy involved in playing bingo. Instead, players are merely relying on luck. Poker provides players with a different level of risk and excitement.
Another reason for the recognition earned by the game of poker is the different types of poker that can be found at an online casino.
Poker games can fall into one of three main categories. One of these would be draw poker. In this game, players are dealt a complete hand and can then improve it by replacing unwanted cards with new ones. Of all the draw poker types, five card draw is the most common.
The second category would be stud poker. In this game, players receive a mixture of cards dealt face up and face down. Five card and seven card stud poker are the most widely played.
Community card poker is the third main poker category. Player's hidden hands are combined with shared face up cards on the table. The most popular version if Texas Hold 'Em.
Poker variations come and go. Nowadays No-limit Texas Holdem is the leadind poker variant, but some believe that Pot-limit Omaha will soon take the number one spot. Conversely 5-card Stud was the dominant variation in the 50's, later replaced by 7-Card Stud. And earlier it was draw poker.
This shows poker is a dynamic game in constant evolution, and every player can find a format that suits him. Taking of format, on top of all variations just described, there are three formats to play poker, either in multi-table tournament, in sit'n go or in ring games. And the tables can be full ring, 6-seats or heads-up. And this is just a snapshot as there are so many other features like turbo, deep-stack or satellites.