Grinding at Stars
The Trials and Tribulations of Grinding Day in, Day out at PokerStars
by Jonathan "Casius14" Askew on March 11, 2011 10:42 AM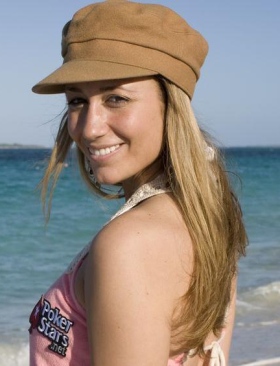 Becoming your own boss is something that most people would love to do, but realistically is unlikely to happen for the majority.
Being a professional poker player is exactly this, but like any other business, it requires good management skills.
Throughout this article we will look at pro's and con's of playing poker professionally, talk about the mental side of the game, how to remain in a positive mindset and how features that PokerStars offer make life easier for a full time player.
Pro's of playing professionally
One of the key benefits of playing poker professionally is, as we have mentioned, effectively becoming your own boss. You get to live how you want to and do things on your time. There's no one to answer to but yourself and it's up to you what you do (both in terms of poker and socially) and when you do it.
The lifestyle and freedom poker offers you can be extremely luring, especially for a young 20 something just finding their feet in the world. All you need is a laptop and internet connection and you can rock up in any country you choose and work away.
The monetary potentials in poker are simply staggering. Some people in their mid twenties have earned more money in a few years of playing poker than their parents have earned combined in a lifetime.
Poker has the potential to be a real fast track to the top and the best thing about that is the ability to do so at your own pace. You don't need to wait for promotions to become available to you for you to earn more money. You can move up (or down) when the time is right for you.

Con's of playing professionally
Poker can be a brutal, brutal game! That's fact.
With variance playing such a big role with poker, it's inevitable at times that you're going to have downswings. To try and put it into some sort of reality check, it's like going to work in a 9-5 job and paying for the pleasure to do so.
Downswings can go on for months and months which is bound to have a stress on you both financially and mentally.
If you're not the most social person then poker can become quite a lonely lifestyle. Often the best times to play are that when 'regular' folk are relaxing after they have been to work or have some free time. Missing out on social events because you feel you have to play to gain advantage of the times when the games are at their peak can really drag.
Whilst the money in poker can be of astronomical sums, you do not have a set wage each month. There are no guarantees in poker so it's often tough to plan ahead, in contrary to that of having a regular job and knowing exactly what you will be earning each month.
The mental side
The mental side of playing poker professionally is probably the most important and also the toughest to master. It's this that will get you through your downswings, learn to cope with the inevitable bad beats and just generally keep you grounded throughout your time as a professional.
It's such an important part that many of the top professionals actually employ mental coaches to help them deal with all of the above.
Your attitude and approach towards the game is another vital cog to have in your arsenal. You must look at playing poker as a job or your business, and run it like one. Setting schedules and maintaining financial records is imperative on the road to success.
How to remain in a positive mindset
It's tough to actually explain how to stay in a positive mindset as each individual acts and reacts differently to different circumstances, however the following are a few tips in which you can experiment with to help keep you in a positive mindset:
Take each day just one at a time. If you have a bad day at the tables or generally things aren't going right for you, then take a break or end the day early. Poker will still be there tomorrow!
Enjoy the high points of poker! This may sound blatantly obvious, but there are a lot of professional players who actually don't take the time to enjoy their success in the game. These guys earn tens (and even hundreds) of thousands of dollars each year but when they win they feel a steady medium and when they lose they feel depressed. Make sure you take advantage of the good times and enjoy them
You can never stop learning. There are so many articles, training sites, forums and poker videos available to each player that there's always something to learn or experiment with. Strive to improve and you'll win more money, simples!
Poker is not the be all and end all! There's more to life than poker, such as friends and family and there are so many other ways that you could earn money doing something you love. Don't get too hung up with the stresses of poker.
Why PokerStars should be your port of call for a full time professional
If you're serious about playing professionally then you need a base where you will be playing the majority of time. PokerStars is by far and away the best poker room available as it offers something for every player no matter of ability, bankroll or game type.
The major issue with any poker site is, is my money safe? Well PokerStars is a multibillion dollar company and is highly unlikely to go bust any time soon, especially as poker is only growing on the site. It offers fast cash outs and instant deposits so moving your money about is no problem whatsoever.
Not all poker rooms are equal and the pros know it. There are more poker pros at pokerstars than any other room because PokerStars is the online poker room with the best selection of tournaments and ring games at all stake levels.