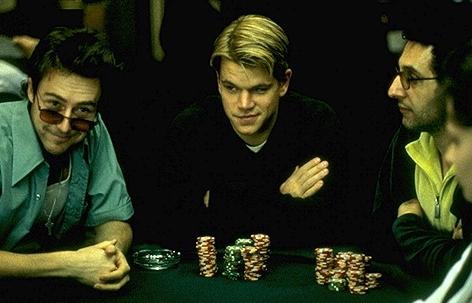 How to play Texas Holdem on the Internet
If you have never played holdem poker online, this article is for you. Texas Hold'em poker is such an exhilarating game and the online experience makes it even more thrilling. But if you have never played online poker before it could be a little intimidating. We describe below the few steps before you get started.
Know Texas Hold'em
If you already play live poker, you know the game. Otherwise, the first step is to know how to play. You should first learn hand strengths in what beats what. Then look at Texas Hold'em rules. This is the bare minimum, which enables you to at least play "play money" games which do not involve real money while you learn the ropes.
You can reinforce this knowledge by reading other articles in the strategy section or by reading poker books. We recommend and review the important holdem books in the book reviews section. Armed with all this information, you are ready to select a poker room.
Select an online poker room
There are more than one hundred online poker rooms hosting players from all over the world and it is difficult to decide which site to choose. We have selected what we think are the top ten poker rooms in the world.
The criteria are that the rooms must be safe and of good reputation, with no risk for your money to be embezzled. Then the rooms must provide good incentives such as sign-on bonuses and special frequent players rewards. It should be enjoyable to play in these rooms with an efficient software and good traffic.
These rooms must have a good variety of games such as cash games, sit'n gos and many tournaments. In our top ten poker rooms list, we have very large rooms and smaller rooms; rooms which accept or do not accept US based players; rooms more appropriate for beginners and rooms better suited for advanced players. Please have a look at our reviews and make a choice.
Download the software and setup an account
Once you have selected an online poker room and decided to download the software, you will reach the poker site. There you can download the program which depending on your connection should just take a few instants.
Once downloaded the program needs to be installed like any other program, either by choosing "run" unless the program installs by itself. This should take at most a few minutes.
You are now ready to setup your account. The program will ask you to choose a username and a password. Take you time to choose a username, as this is the name that will show up at the tables when you play online poker.
Start playing Texas Hold'em
You are now ready to play online poker, but you should be careful if your are a beginner. Money can be lost quickly at poker, and it is better to first take your time to observe and understand the wheels.
If you want to first get acquainted with Texas Holdem Poker, you can immediately join "play money" tables. These tables do not require any real money, just some "fake" chips and you will automatically be allocated some. But if you want to play real poker, you need to deposit money into your account.
Deposit options
Each online poker room in our list offers its own deposit methods. We summarize these choices in our room reviews.
Depending on the method, the deposit can be executed immediately so that you can play real poker right away. Or it could take a few days. Each room explains these details.
Note that for US based online poker player it is getting more difficult to transfer money into online sites. In particular most credit cards will not allow you to deposit. You need to investigate the various methods, but there is always a way.