The Transition to Mid Stakes No-Limit Hold'em - Part One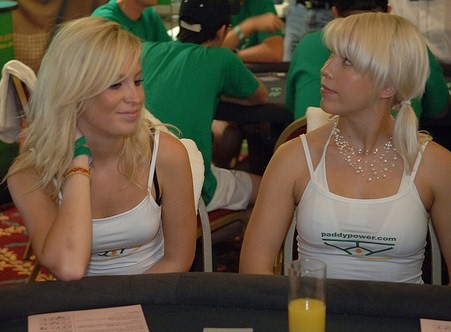 Realize what you're up against.
The migration from micro and low stakes hold'em games to mid-stakes games believe it or not is probably one of the hardest transitions you will make in your poker career.
The transition from medium to high levels, while difficult, is less of a shock than that of low to middle level simply because you will be more used to the large amounts of money at hand and some of the more advanced techniques that players use.
Mid-stakes No-Limit Hold'em Poker
---
With that in mind, moving to mid-stakes games is not so much as a change in techniques or poker strategies at first, rather it is a changing set of conditions that can be quite daunting.
One of the first things that will upset you when you move up to medium stakes games is the amount of money you are going to lose when you get your first pounding. It will not be pretty.
Gone are the days of dropping a couple hundred to a few bad sessions of $1/$2. Instead you could lose what used to be your bankroll for low stakes games. The point is this: the quicker you detach yourself from the money, the quicker you will make more money and become a serious mid-stakes player.
There are going to be a lot of tough times at first when you play mid stakes games. The first thing you will notice is that the players can be horribly .
Now, you might be thinking to yourself "I thought low stakes players were aggressive" and they certainly can be, but the truth of the matter is that in order to be successful in mid-stakes poker games you have to push players to their limits and that means raising and raising a lot.
Mid-stakes No-Limit Hold'em Tactics
---
The best way to combat aggressive players is to simply be aggressive yourself.
Do not allow yourself to be on the receiving end of the aggression, rather be the source of aggression. The biggest mistake you can make in mid-stakes poker is to simply follow along and call or cold call. Great mid stakes players pray that unsuspecting players will bring a nice bankroll into their game and call it all away.
In mid-stakes no-limit poker games, more so than in low stakes games, money is your tool.
In other words, a bet or a raise has more meaning in a mid-stakes game. In low stakes games, bets and raises happen simply because they are a great way to maximize profits against horrible players.
In mid-stakes poker however, there is the added bonus that well timed bets and raises provide grave reason for the opposition not to continue. Keep this in mind both when you are betting and when you are staring down a bet from a strong opponent!
Part two of this article focuses on actual strategic playing changes you should make when playing mid-stakes no-limit hold'em poker. The final consideration in terms of conditional changes is to realize that in mid stakes games, you could face some very stiff competition.
Poker software, database tools and knowing your players will become the key to getting an edge. If you fail to adapt and realize the changing nature of your opponents, then you run an incredibly high risk of ruin.
Time and patience will get you through the initial quirks of the higher stakes and the greater aggression, but only continual improvement and a keen study of your opponents will make you a profitable mid-stakes poker player.
If this article has given you the urge to Play Poker Online, please take a look at one of our partners Paypal Poker rooms.
The most active mid-stakes games can be found at PokerStars