American And Brits Do Not Gamble The Same Way
Some gamblers win big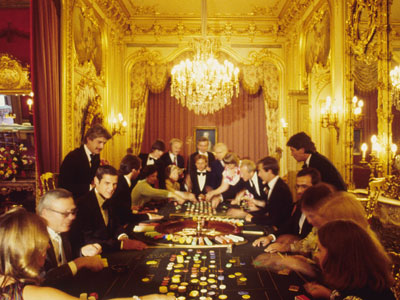 Phil Ivey has certainly taken London by storm, winning £7.3 million playing Punto Banco at the exclusive gambling hotspot Crockfords in Mayfair.
The only problem is, Crockfords are refusing to pay him.
That is, until they're sure there wasn't foul play involved. Ivey reportedly turned up to the casino accompanied by a "beautiful Oriental woman" after some initial heavy losses, the pair appeared to strike lucky, and their winnings promptly escalated.
The casino has interviewed every member of staff on duty that night, including the croupier, and has poured over every minute of CCTV footage. As of yet, nothing incriminating has been found against Mr. Ivey, who is also known as the "Tiger Woods of poker" due to his phenomenal skill.
Punto Banco is a variant of Baccarat, and requires no skill whatsoever to play. Click here for reviews of some of the best casino sites if interested by the way. "Unprecedented" is the word being used by Crockfords to describe the situation. Lawyers from both parties are currently embroiled in increasingly tense negotiations
As a Brit, I can potentially see both sides of this situation.
On the one hand, Mr. Ivey has never given any indication that he is a cheating player, and has kept his nose remarkably clean in the Full Tilt scandal. He pulled out entirely before the sh*t hit that particular fan, and has always given the appearance of being a stand up gent.
His skill in poker is also beyond question. He has amassed millions in personal winnings, dominates cash and tournament scenes at the highest possible level, and is arguably the greatest player in the world.
But he wasn't playing in the bright lights of Vegas; he was playing in the altogether more subdued setting of London.
Therein possibly lies the problem.
In my experience, Americans do things bigger than us Brits, and this translates into their gaming. As a collective, American pros tend to stake much higher amounts than their British counterparts. Call it British sense, call it us being typically anal, that is just the way the land lies. Americans bet more, lose more, win more.
Crockfords, while well used to catering to British gamblers, was probably not ready for Phil Ivey. Exactly the same situation would probably have arisen had a London gambler walked in and won that amount, except no London gambler probably would.
The British gambler would probably quit after sustaining some losses; Ivey played through. If the British gambler managed to break even or make a small profit after such losses, he would probably thank his lucky stars and beat a hasty retreat. Ivey played on when he was £500,000 in the red until he was several million in profit, something which most Brits could never even conceive of doing; we're just too careful.
So while I agree Crockfords should do the honourable thing and pay up, just remember....winning that amount is just not British.