Pokerstars Big Game
PokerStars Big Game, Hellmuth big flame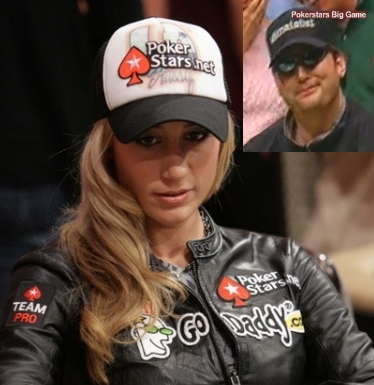 Eleven times WSOP bracelet winner, Ultimate Bet ambassador and self-proclaimed 'best NL Hold'em player in the world' he may be, but Phil Hellmuth's abysmal form in televised cash games continued on PokerStars the Big Game.
PokerStars Big Game, now about to enter week seven, is a refreshing alternative to other televised cash games such as GSN's High Stakes Poker and Poker After Dark.
It features a unique concept where an online qualifier, dubbed the 'loose cannon', is staked $100k to battle the pros.
The challenger only gets to keep his profits, thus encouraging an aggressive approach.
Unsurprisingly, given his love for the limelight and obnoxious persona, Phil Hellmuth was the centre of attention. Despite his superb tournament pedigree, Phil's nitty, conservative approach has seen him endure a torrid time on televised cash games.
PokerStars The Big Game, a great show
A few months ago on Poker After Dark, Daniel Negreanu explained Phil didn't have the experience of the nosebleed stakes to mix it up with the younger, more aggressive generation.
Sure enough, Daniel's prophecy came true, as Hellmuth was ousted by Daniel 'Ansky' Stern in several major pots. Stern has endured considerable success online, having featured on TV show '2 Months 2 Million', and coached for training site PokerSavvy. He has also proved his metal on the live tournament circuit, coming fourth in the WSOP 2009, $40k Hold'em event for $548k.


Hellmuth's biggest error was overplaying QQ on a J-8-K-J board. Stern, holding KK for the nut full house, fired $30k into a $41k pot. Clearly uncomfortable, with his hand hiding his face, Phil made a questionable call.
A 10 bricked on the river, and Stern put Hellmuth all in for his remaining $60k. Hellmuth was completely stumped. After much deliberating, he made a reluctant fold. It seems his desire to 'get one over' on Stern had signalled his downfall. To make matters worse, Negreanu trotted over to host Amanda Leatherman (who he is reportedly dating), and correctly read both Stern and Hellmuth's hands.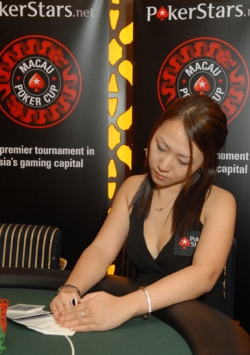 The hand clearly put Hellmuth on tilt, as he frittered away a host of smaller pots.
Jason Mercier correctly read a Phil bluff attempt, calling with bottom pair to scoop a $26k pot. If there wasn't enough material already for a montage of angry Hellmuth moments, there is now.
Throughout the remainder of the show, Phil proceeded to jerk up from the table cursing and arms flailing.
Hellmuth once claimed to be a 'soul reader', but he has plenty of soul searching to do when it comes to high stakes cash games.
You can follow all the latest news on http://thebiggame.pokerstars.net/.
PokerStars is the number one poker room by traffic and tournament size and variety. Providing more poker fun than any other room.
Use pokerstars marketing code when you sign up for a 100% bonus up to $600 applicable to your first three deposits.