Poker Strategy By Stakes
You cannot use the same poker stratey at all stake levels, can you?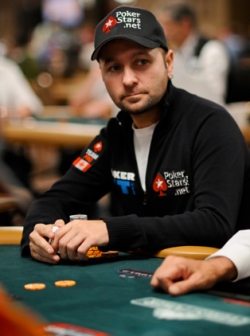 You can play online poker for free, in other words fun money, or for any amount from a few cents to tens of thousands of dollars.
It is one thing to get the best online casino bonuses, it is another to use your bankroll wisely. So let's talk about strategy in poker depending on the stakes at play.
Let's first talk about online poker at the low stakes. As over five players routinely see the flop, avoid bluffing into these calling stations.
Raise with your best cards, otherwise you will donate your hard-earned cash by lack of aggression. The important poker skills at these stakes are a good understanding of pot odds and knowing when it is best to fold. If you know how to play good poker, you'll win fewer pots than your competitors, but you will gain overall as the pots that you win will be larger, rewarding you with a positive net result.
Faced with a series of bad cards in poker, you'll often see how your draws miss all the time, but the opposite will be true for your opponent, because your opponents will frequently call your bets with marginal hands. Be ready for that.
You almost never should bluff at such micro-limits, but you imperatively need to bet and raise with strong hands, increasing the pot size when you are leading. Don't be afraid to throw a bullet to increase the pot size, as you must be careful not to give cheap cards to the other players, who will kill you with their garbage hands.
Next is holdem poker at the middle limits. Almost all the players at these stakes can beat the low stakes games, but you will also face players who are only marginally educated about the game of poker, but have enough money to afford to play regularly.
These players are often playing less recommended starting hands. Most pots are played short-handed with two or three opponents. Your adversaries will be putting pressure on you a lot with their bets and raises. Make bets yourself to increase the pot when chances are in your favor, especially against poker players who call with ok hands, but not the strongest hands.
If you are profitable at low-limit poker, the transition to mid-stakes requires to know your opponents better and to master table selection skills.
Now it is time to talk about high stakes tables. Such games always are tight and aggressive. Of course as tight-aggressive is known to be the best approach to poker in most cases.
You will normally battle opponents who are better than you are. No need to confront them. Instead seek profitable tables where the play is softer due to the presence of one or two loose players. If you search well, you can find these tables.
The average player knows how to play poker well, probably having put a lot of time and effort learning the game. Bluff, semi-bluff, tricky plays and marginal moves to control the pots are very important skills in these games. Aggression with your strong premium cards is always the best style.
But you can also win using a bluff or two, as observant players will fold their medium cards if they think you play solid ABC poker. Pay attention to the selection of tables and hands, you will be able to profit in these high stakes battles, though it is far from easy.
There may be some variations, but basically the way these players play will be well understood and it will be hard to find a way to control the table.
The players are very aggressive in fighting for the blinds, and use creative techniques to the game of poker. This is the rule rather than the exception.
Reraise-shove, post flop 3-bets, stealing and restealing occur here more than at lower limits. In most cases, you should not play these games, unless you are a really strong player. You can then make a lot of money. The volatility in these games is huge, and the average poker player here can easily loose it all. Make sure you it is not you.