Why poker pros love prop bets
And they continuously make all sorts of these prop bets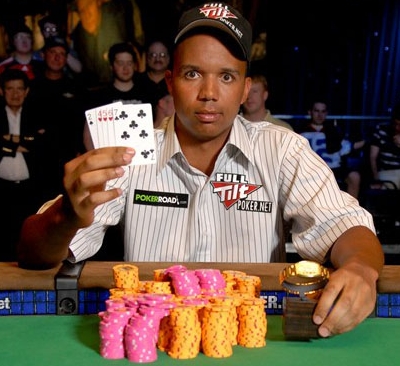 If you follow poker in particular the big tournaments and the biggest poker stars from Phil Ivey to Doyle Brunson, you may have noticed that they all love to make huge prop bets among themselves from time to time.
For example when Phil Ivey just won his 8th WSOP bracelet at the $3,000 HORSE event, winning over $300k, it was reported that this money paled in comparison to the millions he will earn from all the prop bets he has made against other pros, betting that he will win a Gold Bracelet.
Similarly Tom Dwan has wagered millions, but unfortunately for him he finished second in one event, very close to racking millions as well.
One of the greatest poker player of all times, Stu Ungar was famous for winning millions of dollars playing poker, but he is also known to have lost millions in bets including sports betting.
The temptation is certainly always big to gamble in a live casino or online casino like energycasino.com. But why is it that all these poker pros love prop bets so much?
The answer in a nutshell is that in order to become a great poker player you must have a passion for calculating the probability of occurrence of various events, plus the ability to wager large sums of money with whomever disagree with you.
Therefore the prop bets are just a side effect of the nature of top poker pros themselves.
It is just in their nature, otherwise they could not (or would be very unlikely to) reach the pinnacle of poker.
Think about it.
For example a straightforward player will play almost ABC poker. He may attempt bluffs or semi-bluffs, mostly the easier ones such as a continuation bet on a missed flop or a semi-bluff with a double straight flush draw. And he will rarely attempt to call a bluff.
If he plays against a solid player who makes a large bet to represent a large hand, he will usually fold and not doubt his opponent's hand strength. Yes but this is not the profile of a great player.
A great poker player like Phil Ivey will constantly evaluate the likely hands of their opponents, their tendencies to bluff or to trap, the dynamics of the table, and many other factors.
And they will often take chances based on their convictions of the moment. For example if Phil thinks a player bluffs, he will raise him. If he got reraised, he may even 4-bet with queen high if his belief is strong. Or he could do a three barrel bluff with nothing. How many players can do that? Certainly not a straightforward predictable player.
So the point is that in order to be truly successful at the highest level of poker, you need to constantly judge situations and make bets accordingly and aggressively.
In other words, they must put their money where their head is. So all these prop bets are just a natural extension of their poker pro deep personality.