Poker Tracker Review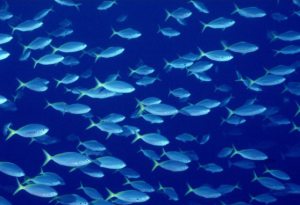 A "poker tracker" is both a type of software, and also the name of the first brand. Here I am reviewing that brand now in its third version, Poker Tracker 3.
This review about Poker Tracker will be short. Because I used to use Poker Tracker 2 and then Poker Tracker 3, but I have now switched.
Do not get me wrong, Poker Tracker is a great program, but there are two better alternatives: Poker Edge and Holdem Manager.
What is a poker tracker software?
---
Let me start with a quick reminder of what a poker tracker software is. This is a software that keeps track of historical hand histories (stored in a database) and can run all sorts of analyses about such hand histories. Discover patterns of how players play, how aggressive, tight, profitable, the size of their betting, etc. This type of analysis can go very deep and deliver laser sharp results about a player's idiosyncrasies.
A common extension of a poker tracker is a poker HUD. The HUD is a transparent display over the poker table that shows the stats that you pick. The HUD is like the "online" side of the software, whereas the poker tracker itself is more like an "offline" side.
In other words, the poker tracker let you analyze your data after playing, while the HUD is a real-time tool that provides relevant player stats and profiling while you play. Both are important aspects, but the killer app is clearly the HUD, which can improve your win rate.
Comparison between Poker Tracker 3 and Holdem Manager
---
Poker Tracker (the brand) was the first such poker tracker software. At the time (2002), it was a real breakthrough in poker software engineering. Anyone using it had an unfair advantage over his opponents. Then the software became the benchmark and you could not pretend to be a serious online poker player without it.
But things change and old poker school products get outdated.
Since 2009 two software engineering teams have developed competitive poker tracker software which have surpassed Poker Tracker, including Poker Tracker 4.
Holdem Manager is a more recent product (started in early 2007). Holdem Manager is built on more modern and robust software engineering foundations than Poker Tracker 3. In a way, Poker Tracker is carrying the burden of its earlier development.
This happens often with software products including online poker software, and this is why there all always new products taking over any market. Overall Holdem Manager and Poker Tracker 3 have very similar features. The difference is that Holdem Manager has now more features and adds new features at a faster rate. Also Holdem Manager's HUD is a Ferrari compared to Poker Tracker's, which is a Ford.
Holdem Manager is faster and uses less resources and this is very important because hand histories database tend to grow bigger and bigger and to suck up your computer resources.
Poker-Edge is the best poker tracker
---
Poker-Edge is in a league of its own.
Poker-Edge is also a poker tracker software, but it brings the ballgame to a totally new dimension. Instead of using a local database, it uses a remote universal database. The advantages are two fold:
as this huge database includes millions of online players, there is so much more information available there than any local database could ever have.
there is no need to do constant maintenance work with your local database as only the HUD interface is local, whilst the database administration is completely remote.
For more details about poker edge, check our review here.