Poker School Online
The Poker Stars PSO League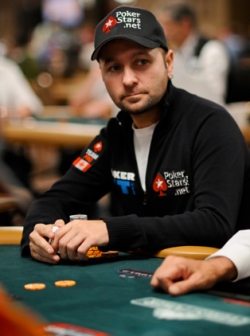 You may know that most large poker sites run leagues of one sort or another nowadays, but what is striking about this particular league is that it is based on the points earned from multi table free roll tournaments.
It has a more than decent total monthly prize pool that reaches , so let's explain a little more.
Poker School Online is a site owned by PokerStars. When signing up to the site you use your PokerStars screen name which will be visible in the appropriate window.
If you are not already a member of pokerstars, you will be prompted to download the software and create a new account. It is advisable to choose a different password from that of your Poker Stars player account for security reasons.
Once signed up you will find when browsing the site that there is a multitude of information on offer with regards the game of poker.
It is fare to point out that Poker School Online is predominantly geared towards the novice player, but the site will be useful to you regardless of your experience or status on PokerStars.
The free PSO league
You will find four multi part tutorials, each of which is followed by a quiz, one of these quiz's will be your route into being able to take part in the free league, so this is this quiz we will concentrate on.
The Core Quiz, as it's called, is pretty much a middle level test of your poker knowledge. Prior to taking this quiz, which you have the opportunity to take at any time, you will find a full list of tutorials including the opportunity to test your playing knowledge in the form of playing hands on a table on screen.
The quiz itself requires a pass percentage of at least 70%. If you fail, you needn't worry as you can take the quiz again once 24 hours have passed, and there is no limit to the amount of times you can retake the quiz. Passing the Core quiz will be your route into the PSO League which brings along with it that .
Once you've passed the Core quiz and got your tickets to play in the league you will find there are 6 PSO league freeroll tournaments each day, these are at 10.00 ET,13.00 ET,15.00 ET, 17.30 ET, 20.00 ET and 22.00 ET, for GMT simply add 5 hours.
The league runs from the first to the last day of each month. When you first play in the league in any given month you will start with 1500 points and these points will either increase or decrease according to your performance and finishing position in each freeroll. The way PokerStars works out the points is quite complex and most, if not all will find it difficult to work out themselves.

PokerStars themselves explain it as being a four part process based on several factors, including points when you started the tournament, quality of the field, number of starting players, your finishing position etc.
To be honest, you will find yourself pretty much reliant on PokerStars themselves as far as the points awarded are concerned and will need to reflect back on previous performances to gain an idea of the points earned before they are posted on the PSO site.
Pokerstars is a very reputable online poker room so there is nothing to be worried about. Note that they do not currently operate in the USA, but they welcome players from everywhere else.
As with most things in life, there is a catch of sorts. Here you will be classed as either an active or inactive player, in short this means you have either earned at least 20 FPP's ( Frequent Player Point's ) in the previous month or not. This is a really small amounts of points to earn.
This status will have a huge baring on what your winnings are should you manage to do well in a monthly league, so it is recommended to get at least these 20 points. This can easily be achieved by playing a few hands at the money tables.
To sum this up, 'inactive players' need to finish in the top 200 to earn cash, the top prize of which is $150.
In contrast 'active players' who have earned their 20 FTP'S in the previous month only need to finish in the top 400 and hitting the top spot pays out a very worthwhile , a huge jump on that of the inactive players.
As an addition to the league itself, once you have passed the Core quiz you gain access to other poker tournaments, which could see you playing in "The Sunday Million" event on Poker Stars for a .
All in all, for a free league and the potential of earning some very worthwhile dollars, this is most definitely worth a look and you can gain some great knowledge and experience here by both using the site, it's knowledge base, tools and tutorials and by playing in the league itself.
If you choose to sign up, may we wish you the best of luck, but most of all, enjoy the experience and learn from it!