---
Texas Calculatem is no longer available and the site is expected to shut down in the near future. Instead:
For the best poker tracker, check PokerEdge,
For poker hands including pokerstars, visit Handhq.
---
Texas Calculatem Review: A
Online Poker is a fast paced game as both the poker rooms and the other players at the table want as much action as possible and as quickly as possible. Under such conditions, it is difficult to make good decisions in limited time. In particular, it is often hard to calculate the number of outs or exact odds of a specific hand in a timely manner while trying to make a decision.
If you want to make money at online poker, you should start with two things to put all chances on your side. First, get a poker bonus using either the Full Tilt Referral Code or the Everest Poker Bonus Code. Second, know the odds of every hand you get involved with.
This is exactly what Texas Calculatem does for you, and more. This handy odds calculator automatically reads the situation at the table and calculates the odds for you. Everything is automated. You just need to watch the Texas Calculatem window which provides odds information as well as a recommendation on how you should play at each street.
Calculatem is a very user-friendly poker odds calculator
---
The first step is to setup Texas Calculatem. This should not take more than a few minutes. If it does not work immediately, you can check the FAQ and make sure that you follow the instructions exactly.
click to enlarge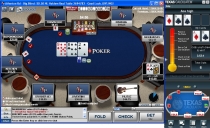 Once operational on your machine, you can launch Texas Calculatem after you have started sitting at an online poker table.
The software will require to be "attached" to the table, which just means that you drag it over the poker table and specify where you are seated. From there all is set and Calculatem will be on autopilot.
The Calculatem window displays the board cards and your hole cards at the top. Below are the odds to have the best hand at the flop as well as the ranking of your hole cards.
On the left side is a thermometer-shaped holdem indicator displaying the strength of your hand with a recommended action, based on a variety of factors. Enlarge the picture to see how it looks.
Texas Calculatem is a straightforward tool which can be useful to online poker players who desire to arm themselves with a better understanding of poker odds in a practical setting.
Texas Calculatem can help you improve your poker game
---
Just seeing the pre flop hand rankings in real time is a feature worth the price of Calculatem. Everyone knows that AA is the best hand in Texas Hold'em, and 72o the worse hand. What about middle ground hands such as TJo? or 86s, K9s, etc. It is impossible to guess exactly how they rank, but Calculatem shows this information instantly.
The ability to see hand rankings provided by Calculatem can help you memorize these rankings. This is very good poker skill to gain. For instance if you play heads-up matches, most hands are not premium hands and it is crucial to know how to rank each type of hole cards, because VPIP is usually above 60% so that you must play many non-premium hands.
Moreover, another fabulous indicator provided by Texas Calculatem is "the odds that you will have the best hand on the flop". This is related to the preflop hand rankings just discussed, but it also depends on how many other players are seeing the flop.
This is because the odds of winning a hand do not just depend on your hole cards, but also on the number of players in the hand. So you will see that the number showing your "best hand on flop" odds improves in real time each time a player folds in front of you. Conversely, if a player bet or raise before you, your chances decrease and the odds will worsen.
This indicator has the added advantage of revealing how poorly garbage hands will perform. If you have a tendency to call too much, this aid will help you focus on only playing the better hands.
Note that if you are still in the hand by the flop, the above statistics change into "odds you'll draw to win" and "total outs", as this is what matters post flop. This is another helpful feature and it is good practice to compare this with your own estimation.
Get Texas Calculatem for free
---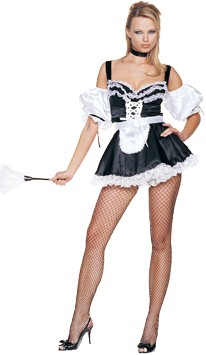 Texas Calculatem works with over 100 online poker rooms, including the major ones. It is compatible with XP/Vista. Despite its unfair advantage, this software is legal and authorized in all online poker rooms, including PokerStars.
Calculatem has mostly advantages and is geared toward online poker players who need a solid odds calculator aid. On the con side, it does not yet include any multi-tabling capability and requires the table to be displayed in the default standard size. It is geared toward fixed limit hold'em as the recommendations do not take bet size into account.
For the pros, it is a very easy to use poker tool offering solid real-time advice based on all information available. This is useful to all players, but especially newer players trying to formulate a dependable understanding of Texas Hold'em poker.
Odds & outs are accurate and displayed instantaneously. Also some customization is available in order to fine tune the odds results to your precise needs.
You can either buy it or get it for free. The standard price of a license is $69.95 per year. Alternatively you can sign up in one of their affiliated poker rooms and get it for free.

Use Titan Poker Bonus Code TTN2K and you get a 100% bonus up to $500 bonus on your first deposit, plus many perks, just for signing up.