Becoming A full Time Poker Player
How to make a living from online poker
by Dominic "Brokerstar" Heydon on September 25, 2011 10:52 AM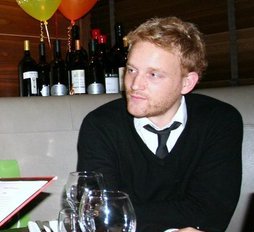 I wanted to share my experience in becoming a pro poker player. It's one of those jobs that everyone thinks is the answer to their prayers and in some respects, it really is.
I was working 60 hours a week, in a office up in London at the time that I started to take my poker game seriously. I was nothing amazing at the tables but was grinding away at some NL50, 6 max in my spare time whilst watching lots of Cottonseed poker lessons on what was then a training site called Stox Poker.
I had a few months where I banked over $1000 and thought this is great, I have beer money just from playing cards but after a while, that wasn't enough.
Soon after this I started playing as an online prop player where I could get paid between 85 - 125% rake back by playing for specific, small poker rooms. With a half decent poker game, it was nearly impossible to have a losing month and I quickly went from NL50 - NL400 inside three months.
Quitting my job
As soon as I got to NL400, I quit my job to become a pro. Yes, I was now officially "living the dream".
One thing that you never expect as a full time poker player is the fact that you'll eventually get bored of the game. All the time that you're playing for fun, that's exactly what the game is, fun. As soon as you start playing for a living, the game becomes so much more serious and for me, this led to more tilting now that the money was to essentially keep me alive.
After playing around 1,000,000 hands of poker, I was done. I just couldn't sit down at another 6 max table again and enjoy myself which is when I took a break from playing and started coaching.
I also created a free poker training site to help my students continue to improve their games and I found a love of the game once again, through them.
After a while I had the bug to start grinding again but this time I wanted to really improve my hand reading and post flop play which is how I got into heads up poker.
Heads up was a whole new game and the fact that I got to pit my skills against only one other person made the game really exciting and I wanted to learn as much as I could. Although I hadn't been coached in a while, I thought it would be a great idea to pick the brains of some successful players which is when I enlisted the help of Cogdissonance.
After that my results were really solid and that's when I decided to specialize in heads up SNG's and I have never looked back since.
What to think about before turning pro?
There are quite a few considerations for new players that want to become pros as soon as they get a taste for winning.
Firstly, are your results that of solid, long term play and do you have a good sample of hands or games under your belt?
All too often I see guys that win for a great rate in their first couple of hundred games and think they've cracked it when in truth, they were just running extremely hot and are barely break even players.

Second, how much are you working on your game?
This is another pitfall for many players. Because they have started to build a bankroll they assume that they don't need to learn anymore or perhaps don't have to put as much effort into their game as they once did.
The problem with this is that other players are continually improving their game and if you take your foot off of the gas then you'll often start going backwards and others will overtake you. So be sure to keep studying poker training videos, read books and get a coach.
Third, how well will you deal with tilt?
Don't underestimate the profound effect that tilt can have on your game. It's not just the fact that every buy in is important now (it is) but the effect that tilt can have on your motivation to play is huge. Imagine not having a winning day for two weeks (happens more than you expect), would you really be that excited about opening up the tables?
The real catch here is that if you don't play as much then it will take longer to get out of those dreaded run bad times which then makes it feel like much longer and will result in you wanting to play even less.
Remain objective about upswings and downswings and my advice is to have a hobby outside of poker that mentally stimulates you to feel good to help you with your frame of mind in the bad times.
Is playing poker for a living a good idea?
I have mixed feelings these days. I love the fact that I wake up when I like and I don't answer to anyone. I also love the fact that all of this freedom allows me to pursue my other passion in life (Brazilian Jiu Jitsu) but then I do miss having peers, office parties and the general interaction that I used to have back at work.
So you have to decide for yourself really. If you think you're good enough to do it then sure, give it a shot, deep down when I think about it, yes it beats a 9 - 5.
Good luck with your poker goals
...
Not all poker rooms are made equal and the poker professionals know it. There are more poker pros at pokerstars than any other poker room as PokerStars is the online poker room with the best selection of tournaments and active stake levels including up to NL1000 and higher.