My poker experience
Profitable online poker
by Jonathan "Casius14" Askew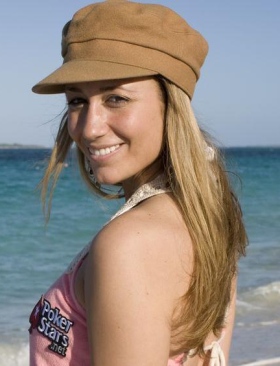 Over a 5 year period I've probably played close to 3 million hands on the biggest and best poker site, PokerStars.
Throughout this article I will explain why by looking at the vast array of game I've played that they offer, the software I used to grind with, added software that can be used alongside Poker Stars and a little about their customer support and cashier.
PokerStars' vast array of games
Pokerstars offers pretty much every variant of poker available and is accessible to just about every bankroll.
As with most players starting out I tried my hand at the low limits sit and go's with varying success. PokerStars run $4 180 player tournaments (essentially sit and go's) which offer a great structure for such a low buy in and a juicy $215 to the winner.
These would run pretty much every half hour when I first started (although I'm led to believe that they fill much quicker these days) so I mixed them in with the $5 table's as well. I finally reached a high with the $16 9 man turbo's before deciding that sit and go's simply weren't for me.
From here I made the switch to Multi Table Tournaments with a greater success rate than the sit and go's. The amounts of tournaments running on PokerStars were simply staggering no matter what your buy in amount or time of day. It was pretty easy to fire up 20 or so within the hour, which was a big plus as waiting for games to fill is big pet hate of mine.
Whilst lucrative, MTT's simply took up too much time, and my social life was suffering as a result. I talked it over with some poker friends and they lead me down the cash game path. 5 years later, I'm still there.
PokerStars has such an array of cash games varying from 2NL to 200KNL, No Limit to Limit, 6 max to full ring and 100bb to deep tables. There really is something for everyone.
PokerStars software
One of the main reasons why PokerStars is the biggest online poker room in the world is its fantastic software. When playing every day, it's essential to have something that is easy on the eye, especially in those epic 12 hour sessions.
PokerStars has a totally bespoke feel and you need only to look at other people's set up to see how they diversify with every player.
They also make it easy to edit, so if you're a tech wizard you can edit the software by adding different card formats and custom table layouts. Unfortunately I'm not a tech wizard, but if you search hard enough you will find plenty of people who are, so you can get a totally unique set up for your Pokerstars client.
Added software in conjunction with PokerStars
If you're going to be a full time poker professional then it's important you do things right. When I play I have two different bits of software that run with PokerStars and massively help my game and the tracking of results. Both pieces of software I would highly recommend for any player be it professional or not.
1. Holdem Manager – Holdem Manager is an unbelievable bit of kit and tracks every single hand you play and stores it in a database. Wow, I hear you cry! But it just does so much more than that. The hand analysis not only on yourself, but on your opponents is worth the $60 price tag alone. It allows you to have a HUD with statistics on your opponents in real time as you play. You can graph your income; check your stats, plug leaks and so much more. It really is an essential piece of kit and runs seamlessly alongside PokerStars.
2. Table Ninja – The piece of kit makes multi tabling so much easier. You can auto key almost everything and almost eliminates any use of a mouse when playing. You can use as much or as little as you want or need with Table Ninja, and once again, it works seamlessly alongside Pokerstars.
Customer support and cashier
One of the most frustrating things about any corporation, be it poker related or not, is a lousy customer service team. Without being biased, PokerStars has probably the best customer support I've come across ever, never mind just in poker.
They always get back to you promptly with a solution for your enquiry and even have been known to have the odd laugh with you along the way. It's a big reason why I've played on PokerStars for so many years.
Their cashier is also very sound with deposits (lets hope you don't have to make too many of these) being instant and withdrawals (yay!) taking only a couple of days to hit your bank.
...
Not all poker rooms are equal and the regulars know it. There are more poker pros at pokerstars than any other room simply because PokerStars is the online poker room with the best selection of games and most advanced software.