NL100 ring games at Pokerstars
Blinds $0.50/$1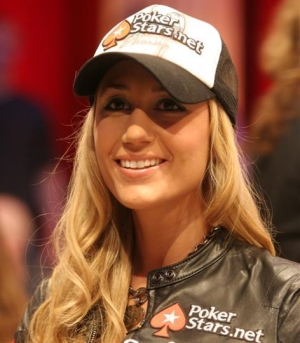 The 100NL ring games at PokerStars really are the foundations to making some serious money from the virtual felt.
The first step up from the micro levels sees you enter the world of SSNL (small stakes no limit) and blinds of 50c/$1.
PokerStars has one of, if not the, largest player pools at 100NL on the net and provides some fantastic, diverse games to choose from.
Currently there are 3 different varieties of 100NL at PokerStars, those being the regular tables (40-100bb), deep tables (100-250bb) and the Euro tables (40-100bb).
The recent exclusion of the short stack tables (20-40bb) have seen the player pool merge once again with regulars claiming games have improved a lot.
Cracking the first level of SSNL is not always an easy feet. Even with the large player pools on offer at Pokerstars currently, there are a lot of good players grinding out very tidy livings from the game.
These players often put hours of work away from the tables to hone their skills, meaning for you to keep up with them and more importantly make money, you need to be actively improving also.
Whilst in comparison to 50NL the fish to regular's ratio is lower, there are still plenty to feast on at 100NL, but it's also at this level where table selection can be vital, so much so that it can drastically improve your win rate. It's no secret that games have gotten tougher over the past few years as a direct result of all the poker tools, so to keep improving your game is vital.
Pokerstars VIP Club
Although Pokerstars don't offer rakeback as such, they do offer a form of it via their VIP Club. Basically the more you rake, the more points you can accumulate. With these points it is then possible to trade them for cash bonus rewards, which works out as an effective rakeback.
The juice at 100NL on PokerStars in comparison to other sites is good. It is not the highest, however, it still generates enough for you to be racking up FPPs (Frequent Player Points) at a good rate, meaning you can cash them for some nice bonuses.
As far as the actual games go you will see an overall increase in the play across the board. One of the biggest aspects in the game is the aggression levels shown both pre and post flop. Players are more competent so will often probe your game by making more plays and trying to put you in awkward spots.
It's important to stay focused whilst playing and pick up on tells or mistakes that your opponents make. The difference from 50NL is and many fail to even make the grade at 100NL.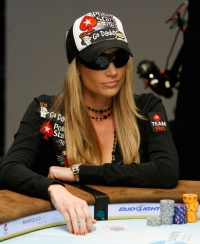 To conclude, the 100NL games on Pokerstars are a real mixed bag.
The player pool is so large it covers a multitude of different levels and abilities. Whilst some of the best players in the world will play on Pokerstars, you can guarantee some of the worst do also.
...
If you sign up at pokerstars, you can observe Vanessa Rousso playing poker there. Her username is 'LadyMaverick'. You can play her, if you dare.