Online Poker Professionally: Is it right for you?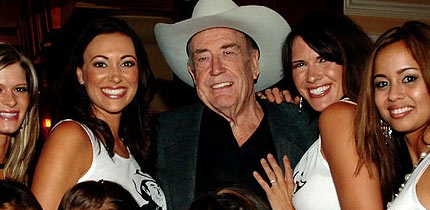 A lot of recreational online poker players have been successful in their online poker careers and they ask themselves, should I go pro?
It is a difficult question for any profitable player, who is debating a possibly lucrative online career. Quitting your job to play poker is tough decision.
Playing online poker for a living is not for everyone, but to those who have the skill and toughness to handle the game as a pro it can be a lucrative and exciting career.
However, before you quit your job and jump into the online poker profession world, you'll need to consider a number of factors.
Income and Consistency
Be honest with yourself about your results, your wins and losses and how you feel about your game. A classic piece of advice for aspiring pros is to not quit your day job until you are making more playing poker part time or as a hobbyist.
This is pretty solid advice. Of course, this doesn't mean you have one month where you hit a hot streak, it means month after month.
This is at minimum at few hundred thousand hands of profitable online poker, and to become pro it should be closer to one million hands.
Another important thing to consider is the state of the games you play in.

For instance, if you are a limit hold'em pro, your game quality has gone down significantly over the past few years. Keep an eye on game quality, the sites you play at any and new emerging games the fish are flocking to.
Over recent years, this game has been pot limit omaha. Learning new games and adapting to the ever changing poker landscape is important to being a successful pro.
Also, the legal landscape in your country is important when making your decision to play online professionally. Is online poker legal in your country? Is it taxable income?
The United Kingdom has no taxes on any kind of gambling winnings. On the opposite end, Denmark taxes gambling winnings to the tune of 45%. Be sure to know the laws on online gambling in your country, and be aware of pending legislation that can alter the legal climate.
Professionalism and Mindset
Many online pros fall into issues with their mindset and can get complacent or lazy.
Online poker pros are professionals in their field, and if you become an online pro you need a professional poker player's mindset. Clear your mind before you play, don't play when you are angry or upset.
Have a clear workspace around your computer, even though you aren't working a traditional 9-5 this is still a job and should be treated as such.
Along, with mindset comes tilt control. Tilt isn't a huge problem for most professional or profitable players. However, tilt can be anything that distracts you from playing your best game.
If you can get your mind right and concentration perfect so you are almost always playing your A game, this will pay huge dividends. Of course, you won't always be able to play your best game, which is why you need to study and refine your game as much as possible.
Read poker books, go over your hands, and post on forums, so your B and C game are better than the rest of the table's A game. The most successful online pros constantly study and work on their games.
Bankroll Management and Risk
Managing your bankroll is obviously more important as a professional, rather than a recreational player. Your bankroll is your livelihood, so it must be protected.
Take shots to move up in limits but you have to protect your ability to make money.
Look for good spots to move up and take shots, excellent games with multiple fish. Growth is an important part of your game as a pro but since you are playing for a living, you'll need to take extra caution with your bankroll.
Also, on the subject of risk many online pros stake other players and loan out money. We certainly don't advise against staking because it can be very lucrative in some cases.
It is important to only stake those who you trust and have a proven track record in the games you are staking them in. For instance, don't stake a tournament player in cash games if he has little experience with them.
The life of an online poker pro can be very rewarding and lucrative, but can also be one of the most stressful. If you are thinking about quitting your job for online poker, just make you sure you understand the risks and develop a plan for success.
Good Luck!
If you want to become better at online poker, pokerstars is one of the best choices, as they have traffic and you can learn to holdem from strong players. They always have hundreds of active tables at any of the low and mid stakes you can choose from. This is what the supernova elite players love about it.
Good luck with your poker goals.
...
Not all poker rooms are made equal and the poker professionals know it. There are more multi-tablers at pokerstars than any other poker room as PokerStars is the online poker room with the largest selection of active tables at most stake levels including up to NL1000 and higher.