Pokerstars Supernova Elite
The pinnacle of the PokerStars universe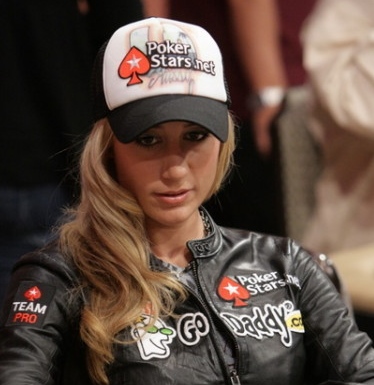 SuperNova Elite is the zenith of online poker VIP clubs. Notoriously difficult to achieve, players need a hefty bankroll and professional dedication to reach this prestigious PokerStars status. A 'supernova', (in literal terms), is defined as a stellar explosion which involves a tremendous amount of energy.
To say that players require plenty of 'energy' to reach SuperNova Elite is an understatement. This article will consider the ways to achieve SNE, the benefits, and some of the players lucky enough to be incepted into the club.
A player earns SNE status when he obtains 1 million VIP player points in a calendar year, and maintains it by making 50,000 points a month.
Of course, these statistics mean very little unless put in context. One way to put it is supernova elite is like the ultimate in equivalent rakeback. Note that VPP stands for 'VIP Player Point', and FPP stands for 'Frequent Player Point'.
The road to SuperNova Elite
At base level (someone with no VIP status), players earn 6 VPPs (and corresponding FPPs) for each $1.00 paid in rake. VPPs cannot be redeemed for cash; instead they determine the rate of which you accumulate FPPs (for instance a SNE member is credited with a 400% FPP multiplier). So, the higher your VIP level, the quicker you will rack up FPPs.
As a very rough estimate, a player needs to generate $166k in rake before he becomes SNE. It's difficult to quantify the amount of time / money / energy required to achieve SNE status without looking at examples.
George 'Jorj95' Lind was the first member of 2010, and he estimated it took him 650 hours, 80,000 hyper-turbo SnG's to fulfill his ambition. SnG grinder 'nanonoko' followed in a similar vein. Team PokerStars online pro Dusty 'Leatherass' Schmidt provides a more extensive insight in a candid interview with pokernews.com.
A player must be comfortable with multi-tabling at least eight tables simultaneously, ideally 15-20, which means playing ABC poker and sacrificing more 'intricate' plays. Although it sounds extreme, he must also be prepared to urinate in a bottle, as frequent urine breaks can disrupt crucial playing time!
Theoretically, SNE status can be achieved playing stakes as low as NL100, although players will need to be 24-tabling up to eight hours a day in order to satisfy the average, 2740 daily VPP requirement. Such are the swings, a 50x buy-in, $5000 bankroll should suffice for this limit.
The road to SNE should be treated as a career, perhaps even a discipline. Full time work, socialising and extravagant holidays need to take a back seat, especially if you plan on sticking to the lower limits. Everything has to be regimented, from playing hours to diet, in order to maximise concentration levels.
Putting in time takes precedence over winning – a player is rewarded for his volume, not his profits. Any disciplined, break even player can achieve SNE status. The emphasis is more on the mental side of the game (avoiding tilt due to tiredness, coping with downswings), than mastering the technical aspects. Practical items such as a large, widescreen monitor, coupled with an ergonomic computer set-up, are also required for multi-table grinding.
SuperNova Elite benefits
So what are the carrots of SuperNova Elite? Members are rewarded with a 400% FPP multiplier, meaning they earn 5FPPs for every 1VPP accumulated. This makes luxury items, like the Porsche Cayman snapped up by young Italian pro Dario Minieri a few years ago, easier to acquire.

The biggest attraction is the obtainable in milestone cash credits.
If a player accumulates 3 million VPP in a year, this figure is guaranteed as a salary. For a low-mid stakes, break even player (who would not be risking anything close to this on the actual tables), this is a very handsome amount. SNE members are treated to $100k monthly freerolls, $1 million quarterly freerolls, and entry into the WCOOP Main Event.
SNE membership gives you a solid platform to take the live, professional circuit by storm, with PokerStars offering players two free packages into main events at the WSOP, EPT Monte Carlo or APPT Sydney. Schmidt alludes to the lavish, glamorous treatment members received at the WSOP Main Event, where they got the chance to party with esteemed rapper Snoop Dogg.
There are several pros and cons to joining the rocky road to SuperNova Elite. Cynics argue that multi-tabling for hours on end to break even is moronic, and takes some of the essence away from the game. It lends itself to a nitty, formulaic approach, where adopting the hyper-lag style that saw the likes of Tom Dwan storm through the limits is out of the question.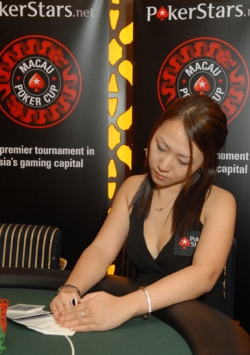 Extravagant plays such as floating and 3-barrell bluffing, which require solid reads on players, become nigh on impossible whilst 15 tabling.
It doesn't make sense for high stakes players to go tooth and nail for SNE status. It is quite conceivable for someone playing $50/$100 (where a buy-in is $10k) to lose ten buy-ins whilst playing reckless, multi-table poker. This would render the $100k guaranteed salary ineffectual. For solid, mid stakes players however, SNE can be a very profitable opportunity.
$100k a year is a fantastic wage in the current economic climate, and there's the chance to win considerably more in guaranteed tournaments.
If you have a sound mental game, and your lifestyle permits you to put the copious hours in, SNE should never be sneered at. PokerStars is offering you a healthy pay packet for some hard graft at a game you fundamentally enjoy.
...
SuperNova elite is the top of the PokerStars VIP Program, but the levels below can be highly profitable too, in particular the SuperNova level which is just below SNE.
Use pokerstars marketing code when you sign up for a 100% bonus up to $600 applicable to your first three deposits.