The Pygmalion effect in poker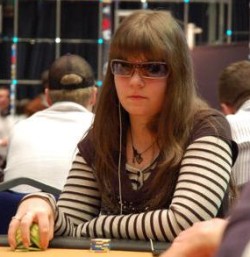 Having a psychological edge in poker can be a difficult task.
We are not referring to putting your opponents on tilt or trying to adversely affect the quality of their play.
We are referring to the quality of your own play.
There are various psychological ways to enhance or diminish your edge at the table.
In this article we will discuss something known as the Pygmalion effect and how it affects your game.
The Pygmalion Effect
---
The Pygmalion effect is a psychological phenomenon that can be roughly summarized in the following aphorism: "You get what you expect". The idea is that behavior, and ultimately results, will follow expectation. Does this principle have an objective, scientific validity?
In late 1960s, two scientists, Rosenthal and Jacobson decided to put it to the test within the context of learning and education. Teachers in selected schools were told that 20% of their students were gifted and given their names. They were not told that these students were randomly selected.
At the end of the school year, the students who were a part of the randomly selected "gifted" group showed significantly higher IQ scores than students who were not. It seems that the positive expectations of the teachers somehow brought about positive results.
Similarly, studies in the field of sexual psychology suggest that the presence or absence of positive expectation can be a pivotal factor in the bedroom. These studies do not "prove" the reality of the effect but suggest that there may be more truth to it than appears.
Perhaps you have had a somewhat similar experience in your own life. While getting my driver's license in my teens, despite being a decent driver, I felt very little confidence when going for a driving test. I took the test expecting things to go wrong. The results followed. I made errors during the test that I never made on the road while enjoying my regular confidence levels. Despite being a good driver, I failed the test three times.
Finally, I had it. I scheduled another test. I managed to put the possibility of failure wholly out of my mind. I was boldness itself. I decided to drive as I normally drive, with confidence, whatever may happen. Again, the results followed my expectation. I drove flawlessly without making any mistakes, a feat virtually unheard of under tough driving tests in my town.
So what do these stories have to with poker?
Implications at the Table
---
To put it simply: your results at the table will be tremendously impacted by your expectations and attitudes. If you are thinking "I will sit down, but I already know that I will lose. The other players are better than I am. They are certainly more lucky." Then you have already created a mental environment for yourself that will drag you down and impact your bottom line in a very negative way.
The truth is that lack of confidence in poker will lead you to decisions that are significantly worse than those that you make when you have confidence. You cannot undermine your decision-making ability and expect it to function at its peak. That is not to say that a modest level of confidence cannot be a good thing. If you are a beginner player, your confidence levels should be appropriately adjusted when playing against strong, more experienced opposition.
Also, it should be realized that the Pygmalion effect does not concern your "luck". Wishing better cards will not make them appear from nowhere. You can have all the confidence in the world and still lose any particular session. But in the long run, your positive expectation will pay dividends in terms of quality decisions and you may become a poker winner.
If you feel lack of confidence, either because of your recent bad results or your personal situation or whatever may be bringing you down, perhaps it is time for a break. You do not want to play "scared" especially as you move up the levels. Playing without confidence is, for most players, a losing proposition.
Remember, the quality of your play is largely determined by the quality of your mind set. Of course, awareness of this effect should not minimize the quality of your preparation. Obviously there are other crucial factors involved in poker success, such as skill and experience, which simply cannot be replaced by any amount of confidence or expectation (although even these cannot be effectively utilized if you expect things to go bad for you).
Good poker psychology will not turn you into an expert player, but it will certainly aid you in getting there and prevent you from shooting yourself in the foot. Do everything you can to prepare and then expect the best. Your confidence will then be real and effective. The rest will take care of itself.
If you sign up at pokerstars, you can observe strong players and build up you confidence.
Use pokerstars marketing code PSP8181 to get a 100% bonus up to $600 applicable to yout first three deposits.