David Williams
Magic to Poker, Bodog to PokerStars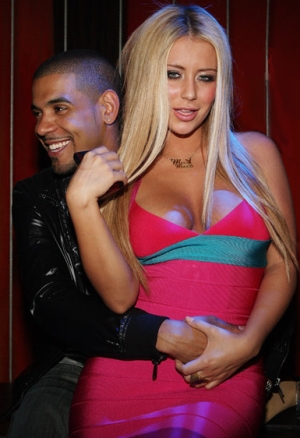 With just under , 30 year old David Williams is one of the hottest properties on the circuit.
Despite his poker prowess, he remains a 'marmite' character; loved by some, derided by others. David's chiselled good looks make him a firm favourite with the ladies, but his cheating antics in Magic: The Gathering and allegedly cocky off table demeanour fuel plenty of criticism on twoplustwo.
Williams, who heralds from Arlington, Texas, discovered his passion for cards whilst playing Magic: The Gathering – a collectible card game.
He became an accomplished player on the Magic professional tournament circuit, but his reputation became tainted at the 2001 World Championships in Toronto. Williams 'crimped' (bent) several important cards in his deck, making it easier to cut to them. He was duly suspended for a year, and this prompted a change in focus to NL Hold'em.
David Williams tournament winnings
David made his major poker breakthrough in 2004, when he succumbed to Greg Raymer in the WSOP Main Event. Williams made a questionable, crying call on a 5-4-2-2-2 board holding A-4, and was pipped by Raymer's higher full house (8-8).
He credited flamboyant Dutch mentor Marcel Luske for his $3.5 million, second place finish. Williams met Marcel through companion and Limit specialist Noah Boeken, who also played Magic. Since then, David's poker career has gone from strength to strength, as he clinched his first WSOP bracelet in the 2006 $1.5k 7-Card Stud event.
Williams became the face of US Sportsbook giant Bodog.com, but he continued to value tournament play over high stakes cash games, citing motivational problems in the latter (due to there being no 'finite' conclusion). 2010 has symbolised another breakthrough year for Williams, as he scooped the $25k WPT Five Star Classic in April for a cool $1.5 million.
He outlasted a gruelling final table, which included Billy Baxter, UB pro Eric Baldwin and French Full Tilt pro David Benyamine. David's triumph sealed him a spot on the PokerStars pro roster in June, and he duly showed his online tournament pedigree by winning the Sunday 2nd Chance recently.
David's tournament ability is undoubted, but to be ranked in the top echelon of pros, he needs show his diversity in cash games. Williams often cuts a forlorn figure in Poker After Dark and PokerStars: The Big Game television appearances.
Williams has received strong criticism on the twoplustwo forums for revelling in the glamour and prestige that comes with being a poker pro just a little too much. He is alleged to have adopted a discerning tone when out in Vegas nightclubs, firing questions such as 'Who are you?' and 'Who are you with', to potential 'unknowns'.
According to twoplustwo user 'sublime', his abrasive manner resulted in a fracas. Further controversy gripped Williams when he was accused of making a home pornography video.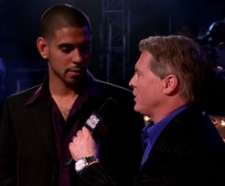 Williams may not have endeared himself too much to fans, but he is a force to be reckoned with at the tables. His glamorous, slightly brash persona no doubt sparks a lot of unfair criticism. But, if he continues to add to his $7.9 million in tournament winnings, he will cement himself as a poker legend.
If you sign up at , you can observe David Williams play poker at the site, and hopefully learn from the master.
His username is 'dwilliams'. Or you can even challenge him, if you dare.