Jason Alexander
George Costanza loves poker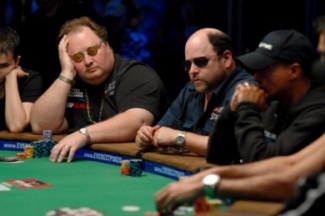 Jason Alexander who stars as "George Costanza" on Seinfeld has been playing in the World Series of Poker 2010 and did fairly well on Day 1D.
This poker player and actor has been known to attract a lot of attention at the poker tables on account of his celebrity status.
The WSOP 2010 was no different when the cameras caught Alexander having a massage a few minutes into the game.
Alexander won a few pots on day 1D and ended the first level of play with a full house stating "More for my pot" very happily.
Although Alexander has no big wins to his name or titles to rest back on, he is a poker player who enjoys the game and has a big fan base. In 2009, Alexander had made it to day three but got knocked out as the day progressed. In 2010 Jason Alexander's only goal was to get into day 4, but he was eliminated in day 2B.
Jason Alexander is also known for his sense of humor at the table as was evident when he told his opponent he was giving him the pot after folding his hand of ace-three off. "I'm giving you this one — giving it to you," said Alexander.
Alexander, who played in the 2007 WSOP and got eliminated on day 3, was in good spirits about the 2010 WSOP, which recorded the second largest main event in history and noted that the economic conditions had not affected America's interest in poker.
"I'm glad people are feeling like the economy's back enough that they can do it. It wasn't because the interest in poker went away, so I have to assume people weren't willing to speculate," he said.
Alexander has appeared on several poker TV shows to compete in poker tourneys for charity programs and the like. Some shows Alexander has starred in include Bravo's Celebrity Poker Showdown, where he won the final table event and took in $500,000, which he donated to a New Orleans charity.
Other shows he has featured on include "Poker after Dark" where he competed in the Celebrities and Mentors event.
Jason Alexander Friend of Pokerstars
Like Bill Chen and a few other celebrities, Jason Alexander is a sponsor for online poker room PokerStars. He is one of the so-called "Friends of Pokerstars", whore are amateur players representing the poker room whenever they play at a live tournament or televised event.
In particular Jason loves to participate in poker charity events. He finished tenth at the 2007 $5,000 Ante Up for Africa Charity Event, winning $12,174 that he donated.
Jason Alexander won the 8th season of Bravos' Celebrity Poker Showdown, winning $500,000 that he donated to New Orleans charity.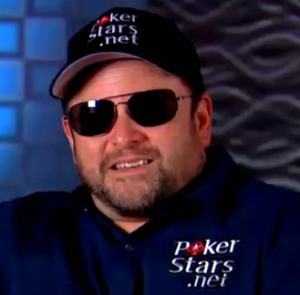 Jason attributes most of his passion for poker to his father teaching him the game when he was a child.
Jason plays online poker at pokerstars.
If you sign up at pokerstars, you can watch Jason Alexander play poker and even chat with him. His username is J. Alexander.