Pokerstars catches bots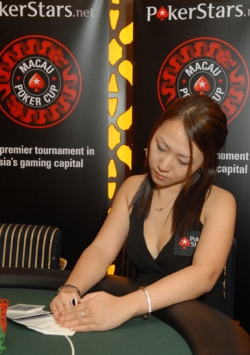 Keeping a check on the world's largest online poker community is no easy task.
For all the consummate pros, dedicated grinders and recreational players, there are those who try and exploit the system. Over the past few months, PokerStars have faced turbulent times with the discovery of colluding Chinese SnG players and poker bots.
Being home to revered pros such as Daniel Negreanu and headline sponsor to the EPT, the PokerStars security team faces a tough job upholding the company's prestige and reputation.
The concept of a is not a new one.
Prehistoric poker rooms such as MIRC, and even the early Party Poker tables were riddled by the computer critters. During the onset of the online poker boom in 2003, experts warned us that sophisticated bots would signal online poker Armageddon in the near future.
However, due to their very methodical, simplistic programming they were easily flushed out by savvy security teams. Identifying a bot can be quite straightforward - they are usually characterised by their consistent win rates (or loss rates if they are poorly programmed), HUD stats, and refusal to engage in chat.
So, it came as bit of a surprise (or not, to the vigilant data-miners and software gurus), when PokerStars recently announced they had closed ten accounts believed to be running bots.
For years there had been rumours and terse allegations amongst poker circles, but now PokerStars had finally made a concrete discovery. Things erupted when twoplustwo user 'mallot' posted stats from pokertableratings.com on three players.
All had similar win-rates, operated in the same time frame, descended down the limits (to avoid arousing suspicion) and played a high volume of hands. Because of and conditions (players are not supposed to refer to third party data and information websites), however, mallot refrained from contacting them directly.

Thankfully, the PokerStars security team stayed on top of this issue. As long as the contact was anonymous, the investigation team would disregard the lesser of two evils and pursue the more insidious crime of using poker bots. After all, nothing can affect the integrity of games more than a non-human presence.
The public is not informed on the PokerStars operates, for obvious reasons. However ostentatious its advertising and marketing campaigns, which include a 'sports' team roster, PokerStars headquarters are tucked away on the unassuming Isle of Man.
That said, the giants of the online poker realm have been taking purposeful steps to guarantee player security. According to the PokerStars careers website, the company is looking to add even more game security specialists to the already large team of nine hired in recent years.
Even on the rare eventuality you do encounter a bot, do not despair.
Most are programmed poorly, and even the more intricate specimens lack the qualities of a truly great player - the ability to make a hero call or bluff all in on a busted draw. In fact, skilled players may have no qualms facing a bot heads-up. So methodical and conservative is their play (which can be seen by their extremely low VPIP stats), they can be exploited by three betting light and using other unconventional plays.
Collusion presents more of a problem for earnest players and security staff.
Due to the sheer number and nature of double or nothing sit and go's, dedicated cheating circles can be hard to detect. A whole network of Chinese colluders, believed to be operating in a warehouse, managed to accumulate around $555,000 in profit in DoN's ranging from $5 to $104. Their cheating did not, however, escape the PokerStars eye in the sky, with the nicknames of the perpetrators released, and many of the relevant players reimbursed.
If the clampdown on Chinese colluders represented a victory for PokerStars, the Chiren80 chip-dumping scandal symbolised a PR nightmare. PokerStars pro Chiren80 and friend 3J55 assumed that because they had Supernova Elite statutes, they could take advantage of the Micro Mania promotion by playing low stakes to earn VPPs.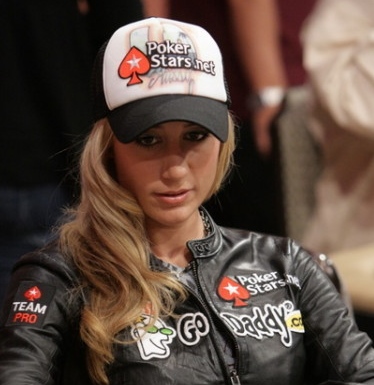 What proceeded was a farce - the couple would sit deeps tacked, and make ludicrous plays like commit 95% of their stacks only to fold. The response from Chiren80 was even more preposterous, as he claimed that only a hyper aggressive style would render him +EV against his friend, even though he was a consistent loser. PokerStars meanwhile insisted that security was not an issue, as two players co-operating heads up did not amount to collusion.
Isolated scandals such as the UB/AP saga will always plague the poker world. But, considering the incredible volume of players operating online, it remains a relatively safe realm.
PokerStars works hard to maintain the integrity of their games and penalise abusers. There is hardly a safer poker room as they are well-known for their strict rules with respect to security and cheating.
...
Not all poker rooms are equal with respect to security. PokerStars is one of the online poker rooms with the best security teams, if not the best. Stars know that poker players want to play in a safe and fair place, and this is what they strive to provide to millions of players all over the world (including the USA).