Poker staking
To stake or not to stake? That is the question.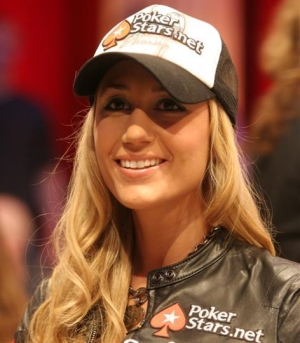 Staking is becoming an increasingly common phenomenon in the poker world.
As players seek to reduce the risk of losing their own money, they look for wealthy 'backers' for whole or partial stakes.
Staking is essentially an investment, with the backer usually dictating terms such as amount, percentage, and duration. This article will delve deeper into the staking process.
The reason for pursuing a stake is obvious – .
Technically, a player may be good enough to be playing NL100, but he may not have the $2500 bankroll available. Cynical forum members often quip, 'if you were good enough, you would be able to support yourself'.
But students, for example, may not be able to sustain a hefty bankroll. Every player needs a helping hand, with late great Stu Ungar owing his 1997 WSOP Main Event success to friend Billy Baxter forking out his $10k buy-in. Other pros rumoured to have been staked include Mike Matusow (by Phil Hellmuth) and Ziigmund (by anonymous Finish businessmen).
How does staking work
What are the different forms of staking? Full bankroll staking is rarer, as ideally, the backer needs to have built up strong trust and rapport with the player in order to hand over a lump sum.
Still, community sites such as Pokertube are offering bankroll stakes ranging from $250 to $2000, providing the player records videos detailing their progress. They may hand over the full bankroll (100%) and demand 50% of player profits, or half the bankroll (the player must provide the other half), and ask for 25% of profits.
Far more common is partial staking, where backers opt to buy a 'piece' of the player in a tournament. This involves less risk for the backer, and potentially great dividends.
Take the example of a player wanting to sell his action in the PokerStars Sunday Million. The $215 buy-in is a strain on his bankroll, so he looks to split it ten ways. Ten backers will fork up $21.50 each, and ask for 5% of the players profit in return. If the player secures victory for $240k, each backer would receive a handsome $12k.
How to obtain staking
Obtaining a stake is not a straightforward process. Your eligibility usually depends on two factors – performance, and reliability. For tournaments, backers tend to look at the ROI (rate of investment) and ITM (in the money) statistics, the former of which can be viewed on Sharkscope.
A 10% ROI is considered decent, as you are making more money than 95% of everyone else in MTT'S. 20%-30% is considered a fantastic benchmark, and anything above 30% long-term is seen as professional standard. Of course, these ROI estimates are based on high volume tournament players where variance is smoothened out (if you play and win just one tournament, you'll have a massive albeit unrealistic ROI).
ITM is a measure of how many times you cash in tournaments, with 10% considered very good, and anything above 15% verging on professional. Don't get too caught up with this statistic, however, as tighter, more passive players may have the ability to make the money, but not the aggression factor to win overall.
For cash game stakes, a player should be looking to provide Pokertracker stats such as win rate (number of BB's won per 100 hands). Sound reliability is another caveat for backers.
Ideally, the player must be a well-respected member of the forum / poker community, and have successfully received stakes in the past. Several dishonest players look to swindle backers by never re-paying them, and are blacklisted as a result. High profile disputes include when Jamie Gold, winner of the 2006 WSOP, entered into a legal battle with Crispin Leyser over 50% of his $12 million winnings.
Where to get staking
Finally, where are the best places to receive a stake?
If you are looking to sell a 'piece' of your action, then ChipMeUp (a branch of Pokernews.com), is the best site. ChipMeUp is a popular enterprise started by outspoken pro Tony G.
To get an idea on how successful you can be, lets look at the stats of a player ranked 3rd in total return on investment players, 'mathieupoker'. Over 148 events, he has a total of $301k in ChipMeUp winnings, and is scheduled to be playing MTT's ranging from $26 to $109.
For entire bankroll stakes, then badbeat.com is a good shout. Other poker communities that offer staking opportunities include thedonkeyfarm.com, and getastake.net. In fact, nearly every major poker forum has a staking section.
Is staking / being staked really worth it?
Well, a shrewd backer, who does his research on profitable players, can be highly successful – 'delaa029' on ChipMeUp has a 1361.65% return on his 24 share investments.
For a player, giving away 50% of your profits in cash games is a sizeable chunk when you consider how saturated NLH games are at the moment. But, if you are paying off a mortgage and are strapped for cash, it's a viable option. Selling a piece of your tournament action is more feasible, since you are eliminating the variance associated with big MTT tournaments.
If you win big in events such as the Sunday Million, you still stand to make a handsome sum. If you are looking for a stake, then be sure to investigate avenues such as ChipMeUp. Just make sure you have a compelling case to be staked!
The best site to play staked is pokerstars as they have the most action and choice of game or tournaments.