Large Regular Weekly Online Poker Tournaments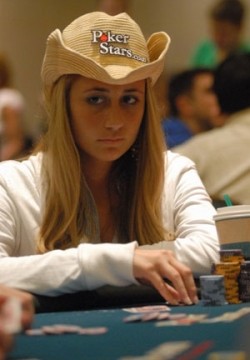 There are plenty of online poker tournaments in all sizes and shapes on the Internet. This article focuses solely on the largest regular tournament at the major online poker rooms.
These large online tournaments often surpass one million dollar cash pools with first prizes over $100k. Simply reaching the final table guarantees to earn thousands of dollars, but for that you need to compete in very large fields.
There are professional poker players who make a living from these tournaments. As they take place during the weekend, these players are weekend workers with a very light week load. Note that all of the biggest tourneys use No-Limit Texas Hold'em Poker.
PokerStars and Full Tilt Tournaments
---
As the largest online poker room, pokerstars has the largest online poker tournaments. The largest regular weekly online poker tournament is the "Sunday Million" which has a $1.5 million guarantee. It runs every Sunday at 16:30 ET and costs $215 buy-in to join.
The Sunday Million gathers a crowd of about 8,000 players with a first prize about $200k. The first player to leave the final table makes more than $11k. At the end of December 2008, Pokerstars run a special promotion and offered a guarantee of $2.5 million, rewarding the winner with $331k.
On March 6th 2011, pokerstars celebrated the Sunday Million 5th anniversary. 59,128 players participated in this historic event, which broke a world record for online poker tournaments. And the winner was guaranteed $1,655,629.38 plus a $200,000 Lamborghini Gallardo. Not bad for one day work.
The next tournaments in size at PokerStars are still huge by all standards. For a $215 buy-in, the Sunday Warm-Up has a $750k guaranteed and takes place weekly at 12:45 ET. It gathers a field of about 4,000 players with a first prize over $100k. The first player to leave the final table makes about 7k.
The Sunday 500 is a larger $530 buy-in with a $500k guarantee starting at 17:30 ET. It usually have slightly less than 1,000 participants, offers about $90k first prize and $7k 9th prize.
At Full Tilt Poker, the Sunday $750,000 Guaranteed is the biggest weekly event. It has a buy-in of $216 and starts at 18 PM ET. The field comprises about 3,700 players competing for the crown prize of over $130k and a 9th place take home of $10k.
The Sunday Brawl is a $350k guaranteed knockout tournament for $256 buy-in running at 14:00 ET. It has about 2,000 entrants, a top prize around $81k and a 9th place paying nearly $5k.
If you missed the Sunday Brawl, you can play for the same $216 buy-in at the Sunday Mulligan, which starts one hour later. It assembles over 1,000 players attracted by the $200k guarantee. The winner will take home nearly $50k while the first to leave the final table will have to content himself with $3k and change.
Other Large Regular Online Poker Tournaments
---
PartyPoker offers a $300k Guaranteed every Sunday at 12:45 ET for a cost of $215. The first place pays between $40k and $60k.
Titan Poker has a $250k Guaranteed every Sunday. The buy-in is $320, the field 800 players and the first price $55k.
Everest Poker has a weekly $100k Guaranteed starting at 16:30 GMT. The cost is $215, the field is 500 players, the first place pays about $25k and the 10th 1k and change.
Cake Poker has a $100k guaranteed tourney every Sunday at 17PM ET. It costs $162, gathers 800 opponents and pays a first place of $23k.
I only listed the largest tournaments in this article. There is a multitude of guaranteed tournaments with lower guaranteed at all online poker sites. Sometimes the guarantee is as low as $500 or $1k or a few thousand dollars.
If you are interested in online tournaments, check out our top ten list of the most secure and profitable online poker rooms.