Managing a Casino Bankroll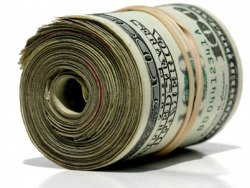 Intelligent bankroll management is what separates an educated, sophisticated gambler from the guy who leaves a gaming session needing to sell his left kidney to recoup his losses.
Bankroll management is not restricted to poker betting but is effectively the essence of responsible, enjoyable gambling, and can transform your gaming sessions from stressful, anxious affairs into a pleasurable and potentially profitable pastime.
Know Your Budget
---
The key to bankroll management is to have a firm idea of how much money you'll use in a particular gaming session. Using money from your entertainment budget is far more sensible than wagering your rent money or food budget for the month.
If you think about it rationally, the money you'd spend on a night out at a club or at a restaurant can be used for many hours of online gambling, with the potential of you walking away from the session having earned money, rather than simply squandered it.
Once you've established how much money you want to spend, stick to this figure. If you are a frequent gambler, work out a monthly gambling budget and divide your bankroll across the number of days you expect to gamble online.
Bank Your Winnings
---
The essence of successful gambling is encapsulated in the old saying 'quit when you're ahead', uttered by many a downcast gambler as they departed a gaming table having squandered their winnings. The easiest way to hold on to your profits is to establish what percentage profit you want out of the session.
Once you've made your profit percentage, be it 50% or a 100%, you have the opportunity to either bank or to carry on playing. If you feel you're on a hot streak, test this hypothesis by banking your original bankroll along with 50% of your winnings.
Use the other 50% of your winnings to keep playing. If you're on a hot streak you'll see your winnings grow. If you're not staking, you'll soon find out and will still be able to leave the table with winnings in your pocket.
Cut Your Losses
---
Learning to cut your losses is probably the most important lesson you can take to a gambling table. Many gamblers are tempted to 'win back' their losses after a poor run of luck, in the belief that their luck will turn at some point. This is, of course, a fallacy, and typically sees gamblers squandering ever-greater sums in the pursuit of money they have lost.
If you've budgeted responsibly for your gambling session in the first place, then you'll find it far easier to resist chasing your losses. A two-hour gambling session that results in a net loss can be just as enjoyable, and no more expensive, than a trip to the cinema or a restaurant.
One of the easiest ways to avoid chasing your losses is to set a weekly or daily deposit limit at your online casino. A limit decrease is activated instantly, while a limit increase will take a week or more to activate, thereby preventing you from depositing more money to chase losses.
Bet For Success
---
Many gamblers who chase their losses tend to up their bets as they attempt to win back the money they have lost. In reality, the correct and savvy strategy for dealing with a losing streak is to bet the absolute minimum until you hit a favorable run of luck.
Once your luck has turned, you can look to increase your bets, wager 50%-100% more than the table minimum. Using this simple tactic you stand to lose less when you're losing, and win more when you're on a hot streak.
This is the same in online poker, where it is recommended to move up or down in stakes depending if you are in a winning or losing streak. PokerStars is the room with the most choice of active tables at all stakes, enabling . So even though there is no pokerstars rakeback, it is still our top recommended room for many reasons.