PokerStars Sit and Go Formats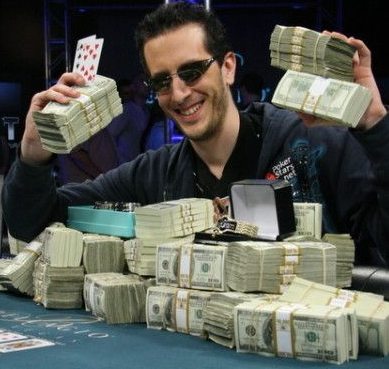 Pokerstars has the largest selection of sit'n gos.
There are two types of online poker players. Some find a format they like such as the pokerstars 6-max fixed limit Texas Hold'em $0.50/$1 tables, and they stick to it, sometimes for years.
Others try many poker variations and playing formats, and try new things all the time. The best poker players in the world are the most versatile, such as Phil Ivey who is considered to be good in any poker variation or Johnny Chan who has won WSOP bracelets in the 4 main forms of poker, holdem, omaha, stud & draw poker.
So if you want to be a better poker player, it is recommended to play in various formats, and the pokerstars' sit and go section gives you just that, a wide selection of games.
The PokerStars Sit'N Go section
---
The "Sit & Go" subsection of pokerstars' lobby is both by stake level and field size.
The traditional format for sit'n gos is the single table tournament. This gives the atmosphere of the final table of a tournament, but without the time and schedule constraints of a tournament. At pokerstars, the usual table size is 9-max or 6-max, with some 7,8 or 10 seat tables. Heads-up SNGs are a category of their own.
For the single table tournaments, the stakes are micro ($1.10 to $3.40), low ($5.20 to $16), medium ($20.80 to $78) and high ($104 to $2190). Clearly there is a stake level for every bankroll. If you are new to online poker, start at the lowest limits, otherwise play at the level you are comfortable with and apply sound bankroll management principles.

No pokerstars rakeback, but there are plenty of heads-up tables as well, from $2.20 to $115 stakes. You can even find higher stakes such as $570, but action is limited, whereas at $115 and below there are always more active tables that you could dream of. For limits over $115, there are always players waiting for an opponent, so it is not a problem to play at the highest sit'n go stakes available on the Web.
Sit and go tourneys also exist in multi-table format. This sounds more like a regular tournament and it certainly is, but these tourneys have special features and remain sit'n gos. The main characteristic of a sit'n go is that there is a predefined number of seats, and it starts when all seats are full, while a regular tournament starts at a fixed time but the number of players is not known in advance.
An interesting type of sit'n gos is thus the multi-table heads-up. Heads-up is considered by many pros as the purest form of poker, and these multi-table heads-up sng challenges feel like small poker championships, resembling the national heads-up championship feeling.
At pokerstars, they have 4, 16 and 32 players heads-up sit'n gos. This is an excellent format to sharpen your poker skills and to become a poker shark.
PokerStars Sit and Go Poker Variations
---
PokerStars also has tons of full ring multi-table sit and gos. 2 tables, 3 tables, 5 tables, 10 tables, 20 tables, 30 tables, and even 99 tables.
These very large fields sit'n gos are only available in the smallest stakes and in turbo format, as high stakes players prefer playing in the regular tourneys. These very large sit'n gos with hundreds of players are a good way to learn the game with a cheap buy-in. For the high buy-in tourneys, they stop at the $109 stakes 5-tables 45 players, which pays $1,395 for first place.
With respect to the poker variations offered at PokerStars' sit and go, Texas Hold'em is the dominant variation as expected, mostly in no-limit and secondly in fixed limit.
Pot-limit Omaha is next in popularity, then Omaha Hi/Lo. Other poker variations are pretty rare but exist, like 5-card draw, triple draw 2-7, Razz, badugi poker, etc.
Another interesting type of sit'n go is the satellite tournament. You can get a seat at the Sunday 1/4 Million if you place in the top 6 of their $2.20 buy-in 36 players NLHE sit'n go. Or for larger bankrolls, you can get a seat worth $530 in the "Sunday 500" by finishing in the top two of a 6-max sit and go tournament with buy-in $212.
The turbo sit'n go format is very popular, maybe half of them are turbo. The advantage is that it plays faster, but this levels the field, as skill is less determining. They have enough turbo and non-turbo that you can choose whichever you like most.
Another recent addition at Pokerstars is the "Double or Nothing". As the name indicates, the payout is either you double your buy-in or you lose it, and you just need to finish in the top half. This is a new format and this implies a different strategy, as you just need to make the bubble.
PokerStars Promotions
---
If you have not yet opened an account at pokerstars, it is worth trying it as this is the leading room and most serious players have an account there even if this is not their favorite room.
You can try pokerstars real money tables at nearly no risk through the latest promotion. Use pokerstars marketing code PSP8181 when you sign up and you will be able to receive a 100% bonus for your first three deposits.
Make a small deposit first if you are not sure, and if you like pokerstars, you can make a second or even a third deposit and still get the 100% bonus (up to $600 total and within the first 90 days).
Go and play sit and go tournaments at pokerstars for fun, learning and profits.