The Best Moments in Poker After Dark History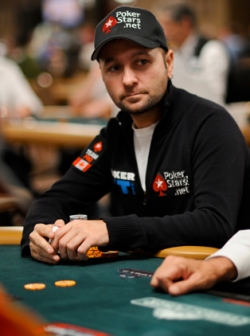 Poker has been popular for a very long time now as people have been playing this game for centuries. In the past, people used to play poker in back-alleys or saloons. Nowadays, people gather anywhere from modest basements to some of the most luxurious casinos in Vegas and Monte Carlo.
Some of the best Australian online casinos even offer digital platforms for poker games for people all over the world to play. It's a well-beloved game with a solid fanbase and it also makes up one of the most lucrative markets across the globe.
One of the main reasons that poker has become such a popular casino game is because of the unique fact that it requires a great deal of strategy as opposed to other casino games that rely purely on luck and intuition.
Poker is also a competitive game that pits players against one another instead of against the casino. This competitive aspect of poker also appeals to a certain demographic and has brought a fresh dimension of human interaction to the game.
The Commercialization of Poker
Poker has also become a very commercialized commodity. There are various poker tournaments and competitions that take place all over the world. Aside from being a game that's been featured in numerous blockbuster movies like the James Bond film Casino Royale, the game of poker has also inspired numerous reality television shows.
The game has been treated much like traditional spectator sports like basketball or football. Fans of the game gather to watch the world's best players go at it with their real money on the line.
There are numerous reality television shows out there that are inspired by poker, but there is one particular series that has found much success in this department and that's Poker After Dark. The show originally premiered back in 2007 and found immediate success within the poker community.
However, due to certain controversies surrounding one of the show's major sponsors, Poker After Dark was cancelled back in 2011. Fortunately, due to popular demand, the show was rebooted back in 2017 and is still running strong today.
Over the course of the show, there have been some of the most explosive and exciting poker moments to have ever been caught on tape. In this article, we are going to highlight some of the best moments in Poker After Dark history.
Tom Dwan Bags $700k Pot
Tom Dwan is one of the most successful poker players in the modern era. And he definitely reminded people of this fact on the opening episode of Poker After Dark's reboot when he went against Daniel Negreanu and Antonio Esfandiari in a pot that amounted to almost $700 thousand.
Dwan managed to flop pocket aces while Esfandiari and Negreanu flopped pocket kings and queens respectively. Even before the flop, the pot already went as high as $697 thousand. Ultimately, Esfandiari and Dwan went heads up as Negreanu bowed out with his pocket queens pre-flop. Dwan eventually went on to win the entire pot.
Daniel Negreanu Tough Fold Against Jonny Chan
Daniel Negreanu is notorious for being incredibly skilled at reading his opponents' hands. And his analysis of Johnny Chan in this classic episode of Poker After Dark is a great manifestation of that skill. In the hand, Negreanu flopped an open-ended straight draw with his pocket fours as he went heads up with Chan.
Unfortunately, a couple of aces in the turn and river eventually gave Chan a full house despite also giving Negreanu a straight. Mere mortals would see this hand through until the end but Negreanu knew that Chan had him beat and decided to fold his straight.
Phil Hellmuth Biggest Blow Up
Phil Hellmuth, also known as The Poker Brat, has a reputation for being a sore loser. And one of his biggest meltdowns came during an episode of Poker After Dark wherein his ace-ten lost out to Annie Duke's pocket kings. It certainly didn't help that the rest of the table was ganging up on Phil, only contributing further to his tilt.