HandHQ Exposed: A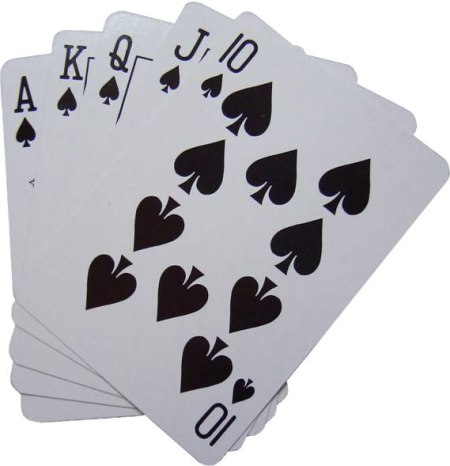 In modern online poker, all sophisticated players collect and analyze their own hand histories.
This is a prerequisite if you want to have a chance to compete in the arena of online poker. The goal is to study your own game and the games of your most feared opponents in order to find patterns.
Normally poker players use their own hand histories for this type of analysis. This is simple because online poker sites let you collect your hand histories automatically. All you need in order to conduct an analysis of your hands is a so-called poker tracker software.

HandHQ: A precious hand histories database
---
Why would you buy hand histories?

If you ever wondered if you could buy datamined results for poker players, the answer is yes. HandHQ offers bulk hand histories from the major sites including pokerstars.
Nowadays online poker is getting very competitive and only the smartest players with an edge can dominate the field. This is exactly what handhq offers, a poker edge that let you uncover the secret playing habits of your opponents even though you may not have played with them before.
What HandHQ sells is the opportunity to improve your database by gathering more hand histories than you would normally be able to. This is called data mining. If you import such additional hands into your database, you will get a broader source of information about other poker players. And poker is all about information.
HandHQ's website is very practical and to the point. To be honest, this website has been operating for a few years and this is the best place to get hand histories on the Web.
In order to buy hand histories, click the button called "Purchase". Then choose the poker room, a game type (limit or no-limit), the stakes, the number of players (HU, 6-max or FR), and the number of hands you want to buy.
The poker rooms currently on offer are PokerStars, Full Tilt, Party Poker, OnGame, iPoker, the Cereus Network and B2B/Entraction. The levels range from $0.10 to $200 big blind depending on the site selected. You can buy between 200k and 7 million hands at a time.
Recently they also added the Merge Network where Carbon Poker is the main room. If you are migrating to Carbon Poker after the US online poker crackdown, buying hand histories from the Merge Network will give you a headsup when you start.
The payment methods include visa, mastercard, paypal, moneybookers, neteller, webmoney and moneta.ru. The price depends on the limit and the number of hands you buy, the more hands, the bigger the discount. For example 1 million of NL50 hands cost $32. Or 100k hands of HU NL5000 costs $109.
Know your opponents' tendencies with HandHQ
---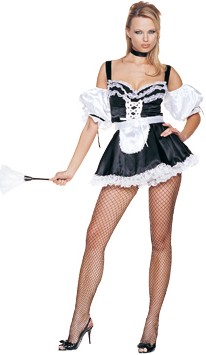 You will receive a zip file by email containing the required number of hand histories. When I tried it and bought 1.4 million hands, it took one hour for the zip file containing 1,423 history files to reach my email. Then it is just a matter of importing them into your database.
If you regularly use either Holdem Manager, Poker Tracker or PokerOffice, you will be able to import handhq's hands. You need first to unzip the file, then to use the import facility of your poker tracker. In Holdem Manager, it just takes a few clicks (but then it takes hours for the import to complete). If you face difficulties with importing, the FAQ of your poker tracker will answer most questions.
One word of caution is that handhq currently does not remember the hands you already bought if you made a purchase in the past. As handhq's website will display the dates contained in a new purchase just before it is completed, make sure to verify that these dates are not duplicates with previous ones you bought.
What I recommend if you want to buy twice or more times the same specifications (room, limit, level, number of players), is to space your purchases by a few days at least. This way you will always get freshly played hands, as the system automatically chooses the more recent hands in the historical database.
Please note that pokerstars is included in the list of handhq's poker rooms. Handhq is the that I know of where this can be found. Is it ok to use software to datamine pokerstars? Or is it allowed to buy pokerstars datamined hands?
On one hand it is against pokerstars' TOS to datamine hand histories. On the other hand, if you buy from handhq, pokerstars has no way of knowing what you did. If they ever tried to scan your hard disk to detect such hand histories, this would be an (illegal) infringement of your privacy.
No one has ever been caught by pokerstars for using handhq's hand histories. I do not endorse or recommend buying pokerstars hand histories. Make your own choice. I just want to describe what handhq has to offer, and this includes pokerstars hand histories.
Thinking about the cost, it is very low. If you buy 1.4 million hands of NL50 at $49, it is costing you 0.007 big blinds per 100 hands for these 1.4 millions hands. Looking at it this way, it is really cheap. Getting these extra hands should definitively help you increase your win rate by more than 0.007BB/100.

At higher stakes the price gets higher, but if you play high stakes poker, this is truly cheap as well compared to the size of pots.
The best way to attempt to move up in limit is to already have bought some hand histories. This way you will immediately know who the regulars are and who the newbies are. Just this knowledge alone is worth ten times the price.