How to start in online casinos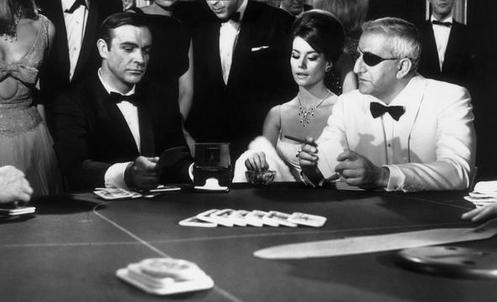 The online casino experience
Gambling is a popular recreational activity in the United States of America and all over the world.
People wager in real casinos or in virtual ones. Note that the overall perspective of this game has changed in the last few years. Regardless of which your favorite game is, a true gambler needs to plan at least one trip to Vegas to enjoy a complete betting experience.
An extraordinary Vegas experience means planning and money management. In order to avoid going home with your bank account empty it is advisable to calculate your budget in advance. Betting in real casinos can be overwhelming, especially for beginners. However, this does not mean that you are allowed to bet more than you can afford. The best thing about this awesome city is the fact that it provides everything you need: good food, culture, nigh life and even the possibility to get married.
It is a good idea to sharpen up your gambling skills before the trip to Vegas. The easiest way to do so is to play free games on the virtual casino you use. It is true that it is a bit different to wager in a real casino, but the rules of the games are pretty much the same (check this site to learn more https://casinotoplist.in/). Below we explain two gambling games to get started.
How to Improve Your Odds at the Roulette Table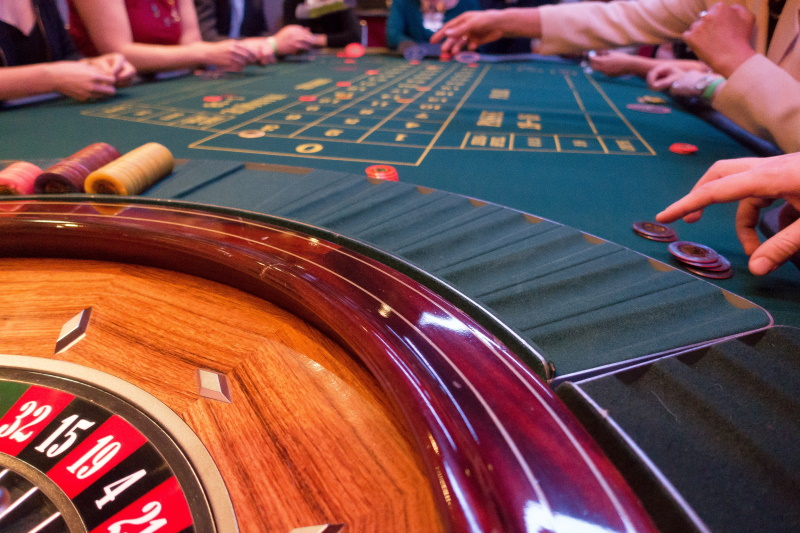 Roulette is one of the casino games where if you don't know what you're doing you could go broke very quickly without winning anything. Although roulette is a game based around luck there are still several ways for players to improve their odds when playing roulette.
On any given spin the house has a roughly 5-6% edge over you which is pretty bad for the player. Let's look at some of the ways you can improve your odds at the roulette table and at worst make your money last longer then if you had no clue about what you were doing.
The outside bets on the online roulette table have the best odds of winning as you almost have a 50% chance of winning. You will want to stick to these bets until you begin learning more about the game and the strategies around picking inside numbers. The outside bets will allow you to limit how much you need to bet each spin and it will offer the best odds of winning money.
If you bet on two outside bets each spin then you will have the chance to break even which is ideal if you want to make your bankroll last longer. Since the house doesn't have that big of an edge on you, you'll find that you will be able to break even most of the time. There will be some spins when you win both bets and some where you lose both, but as long as you keep an eye on how your stack is doing this strategy will work.
If you can find a European Roulette wheel available then you should play that over the American Roulette wheel. The European wheel only has one zero whereas the American wheel has 2 zeros. This means the house has a bigger edge on you when you play on the American roulette wheel and not the European roulette wheel.
Follow the patterns that start to appear on the board because they will typically help you find the best bets to make. For instance, if the past 6 numbers have been odd then it's likely that the next number could be an even number. There is nothing to say it will be, but usually on the roulette wheel these patterns will break and you'll make bank.
If you don't win a bet then it's recommended that if possible you double up your last bet and bet on the same wager. For instance, you won't normally see 5+ reds in a row being spun so if you notice that there has been 5+ red numbers spun in a row then you will want to bet on black. Typically it will only take 1-3 rolls before the pattern breaks so as long as you double up your bet you will be able to make money using this strategy.
Your bankroll is going to be the sole factor which decides whether or not this strategy will be feasible for you.
The game of Keno
Keno is a casino game based solely on luck and you won't be able to do anything during the game in order to increase your chances of winning. Since every casino just uses a random number generator every single number is random and you won't be able to pick up on any numbers to bet on in subsequent rounds. Although there is no strategy for playing keno you can still use the tips below to help you out with increasing your shot at winning by a bit.
It has been suggested that before you play you should walk around the casino and make sure you find out where the keno board is located. Often it will be posted up on a big wall so that you can view the numbers from the entire area of the casino designated to keno. Make sure you can see the numbers because you don't have long before new games start and the board clears.
It's recommended that you should always play for the maximum amount that you can play for so that if you win big you win the biggest amount of possible. If you end up hitting big you will need to pay taxes on your winnings so some people will try and bet under the minimum so they can avoid having to worry about paying taxed on their winnings.
Since Keno is a game of luck you will want to make sure you set a strict bankroll for your session and don't spend more then you set aside. If it's just not your day then it most likely isn't going to change so don't keep playing the game if you're not having any luck at all with your numbers.
You should try and select numbers from the top 2 lines on your keno card because these numbers have a tendency for showing up more then the other numbers. There is nothing that can say this is a fact, but you can spend some time watching the first few keno games to see whether or not it appears more numbers are showing up in the top 2 lines or not.
When you select your numbers for the day it's suggested that you stick with those numbers for the entire session or until you have a big win. If you win big then you should pick some new numbers to play, but if you aren't hitting then keep playing the same numbers until you do because eventually you'll be bound to win.
Keno is an inexpensive game to play in a rick and mortar or online casino and you will be able to play a lot of games as they constantly start new games. Keno is solely based on luck, but the game also has excellent payouts so if you do get lucky you can win a lot of money.
Most people will try using numbers close to them such as birthdays, anniversaries, lucky numbers and any other numbers of significance when they are playing. This is a great strategy to start playing and if it isn't a winning combination then you can just switch some of them around.