Betting: A Beginners Guide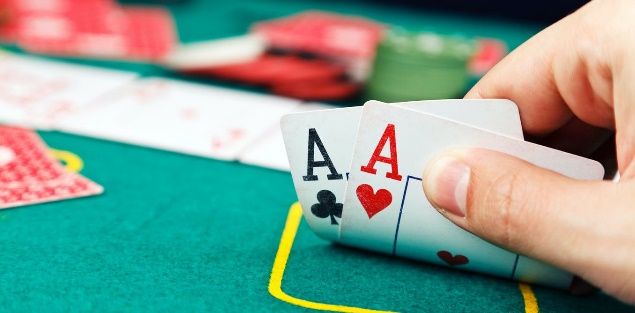 When it comes to gambling, there is a wide range of games available to players and each one will appeal to different people. Roulette is a famous game that most people will think of when gambling comes to mind, arguably because the roulette table is the most iconic picture of gambling ever. However, poker is one game that is perhaps the most famous given how intense it can be, and the fact that people need to be able to read people in addition to having the skill to succeed at the game.
Those who follow the game will know of the World Series, an event in poker where the best players compete to earn staggering amounts of money. It has been running for fifty years, and during that time, there have been some legendary moments that will go down in poker history. Of course, when dealing with massive pots as the World Series so often does, there are bound to be moments of pure excitement and tension, which is why so many enjoy playing the game. The popularity of poker has risen no doubt because of the rise in online gambling. Because people now play on these games online, more people know about and are interested in poker, and many might be interested in knowing what the best poker moments of all time are.
Johnny Chan is one poker player that many might be aware of. This is because he won the Main Event in 1988 in spectacular fashion – he calculatingly devised a slow play that many analysts called perfect, eventually winning his second Main Event title. However, the following year saw Chan usurped by the youngest ever Main Event Winner at the time, Phil Hellmuth. In 1989, Hellmuth was only 24 years old when he took on the notorious Johnny Chan. It came to the surprise of everyone when the youngster won though, making history in the process. Although Hellmuth has been overtaken by several other young players, it is still a classic game that will live in the heads of many poker enthusiasts.
Stu Ungar is also a name that will live in the minds of many poker enthusiasts and professionals, for both tragic and brilliant reasons. Many described Ungar as a genius poker player, a designation that certainly seems to have some truth to it given that he won the World Series back-to-back in 1981 and 1982. However, these accomplishments would be followed by 15 years of drug and gambling addiction. In 1997, he completed a magnificent comeback and won the World Series again but tragically dies the following year.
Chris Moneymaker is perhaps the most famous name in all of poker, as he arguably brought poker to the masses. As he was an amateur that qualified for the World Series online – and won – he inspired a new wave of interest in the game dubbed the 'Moneymaker Effect'.
It is clear that poker has had its fair share of legendary moments, and the fact that the moments mentioned here are just a chunk of all that has happened points towards the greatness of the game.