The Road to Supernova Elite
PokerStars Supernova Elite. The Grind for Glory.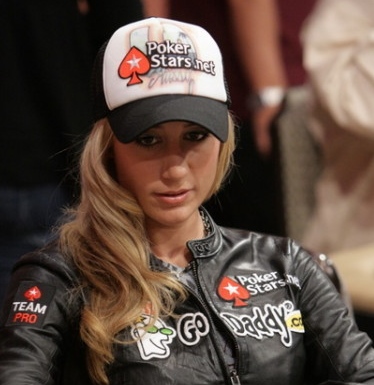 Most of us have heard of the PokerStars VIP reward program, and of course of the level that sits at the very top of that tree, that of becoming a Supernova elite player, and as a result, a member of a very prestigious club indeed.
PokerStars introduced, what was at the time, the new level for 2007, adding to the requirements of that already needed to achieve the status of Supernova VIP.
In broad terms, a player needs to earn a minimum of one million VIP player points or VPP's as they are commonly called, between January 1st and December 31st in any given year.
Do that and you get to join an extremely elite circle of poker players. But what's it like to accomplish or even try to reach such an acclaimed status on the world's biggest poker site?
Each and every year a colossal number of players make plans to begin this giant of quests. They have visions of the fruits that the laboures pursuit will bring, of fame and fortune.
Many try, few make it to Supernova Elite
In reality, achieving Supernova elite status is something that requires huge sacrifice, dedication and massive commitment, aside of a multitude of other, more poker related skills.
During 2007, its year of inception, a mere 39 players managed the feat, whilst 3,500 managed to secure the level of Supernova VIP. How many of those 3,500 were hoping to reach the new elite level that year we may wonder?
Thousands of hopeful players start, or at least aim to start the quest each year. Hundreds of these budding elite players fall by the way side in the very first week, and hundreds more have already given up the chase before the first month is out, realising that they have little or no hope of getting there.
What makes these people give up? The reality is, just that, reality. They realise they have nowhere near the required VPP's for a given day, several days, the first week or indeed the first month. The motivation isn't there, not determined enough or plain and simply cannot commit to what is an .
Randy "nanonoko" Lew, a member of team PokerStars online, was one of the few who managed the task in 2007 and somewhat unbelievably submitted himself to the challenge and ( to date ) achieved this extreme quest each and every year since, one of only a very few who have done so.
Randy describes himself as "like being in a trance", for hours on end as he 24 tabled his way to glory, his brain getting so used to making particular moves and bets when playing so many tables at once that he would find himself making moves without even having to think about them, they become so automatic.

Dan "DannyOhBoy" Grolemund, who managed elite status in 2010, juggled his job as an occupational therapist working over 37 hours a week, with playing online for up to 6 or 7 hours a day, 10 to 12 hours a day at weekends, whilst also finding time for his wife, his newly born son and two other children.
In order to accomplish his dream, he had to suffer severe sleep deprivation, often only managing 3 hours sleep a night.
Go to the Two plus Two or the FPPPRO site forums and you will find endless tips from those who have accomplished it, if that's what you're looking for. There are countless sad tales around too, of those who put there hunger to achieve the status over and above anything and anyone. There are astonishing stories too, of real courage and determination, the kind that really make you look up to people.
One such story is that of one Kevin "WizardOfAhhs" Thurman took the quest for elite status further still in 2010, by giving the others that little something extra to try and reach, or beat, when he took the record for the most points accumulated during a year in earning 3,055,385 VPP's.
Kevin did this against all the odds and against the advice of a great deal of people, as he was undergoing chemotherapy at the time. He says that it was something he simply had to do, a personal challenge, proving to himself that he could do what people thought was impossible. Kevin was awarded membership of team PokerStars online in January 2011 and also runs his own web site coaching others on how to become a Supernova elite player.
When you read such stories, it really puts things in perspective, of what these people go through. Kevin's is in a league of its own of course, but in general terms, the stories of sacrifice, zombie like mental states, not leaving their homes for days or weeks on end, having to play almost round the clock November through December to build the points up and get back on pace, they all make you think, wow.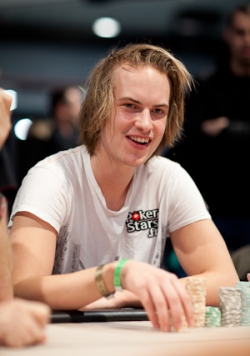 Of course, the stories of doom, gloom and sadness are not the only stories out there.
Viktor isildur1 Blom, who has made SNE this year having already amassed to date over 1.5 million in VPP'S, is a young man who has taken the poker world by storm. He was until as recently as early 2011, somewhat of a mystery man, no one actually having known his real identity until when he became a member of Team PokerStars Pro.
Viktor has become one of the most fearsome super high stakes cash players online, having a huge fan base, mostly because of those fearless qualities. Isildur1 can be seen taking on his world class opponents in the Super Star Showdown.
Let's just remember that for those that do make the grade, there can be fame, glory and massive fortune in store. Some had it already of course, but for others, it's all part of the ride to Supernova elite status.
...
SuperNova elite is the top of the PokerStars VIP Program, but the levels below can be highly profitable too, in particular the SuperNova level which is just below SNE.
Use pokerstars marketing code when you sign up for a 100% bonus up to $600 applicable to your first three deposits.