<![endif]>

Join our Newsletter

& get our free guide

Starting Hands Revealed

We hate spam too!

We value your privacy and never share your email. All our emails have an opt-out link. Click it, and you will never hear from us again.





Sit'n Go articles
---
We cover most aspects of sit and go strategy, from beginners to advanced.
The sit and go format is a very interesting compromise between ring games and tournaments, where you can hone strong poker skills due to the variety of situations you will encounter. Also it is a format where some players manage to win systematic profits with low variance, once they have 'solved' SNGs.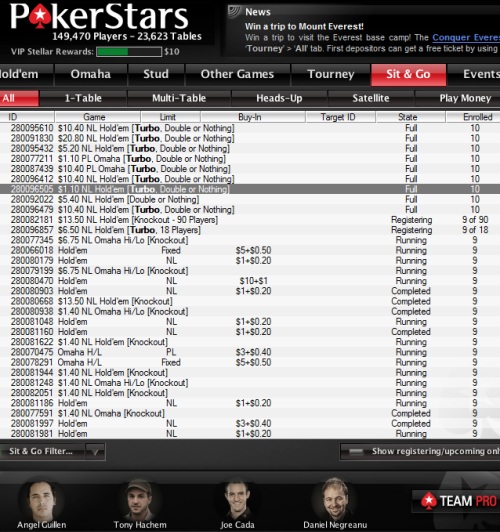 Pokerstars is the online poker room with the largest selection of sit and go's. If you have not yet sign up at PokerStars, visit them to check their sit'n go lobby and other poker games.